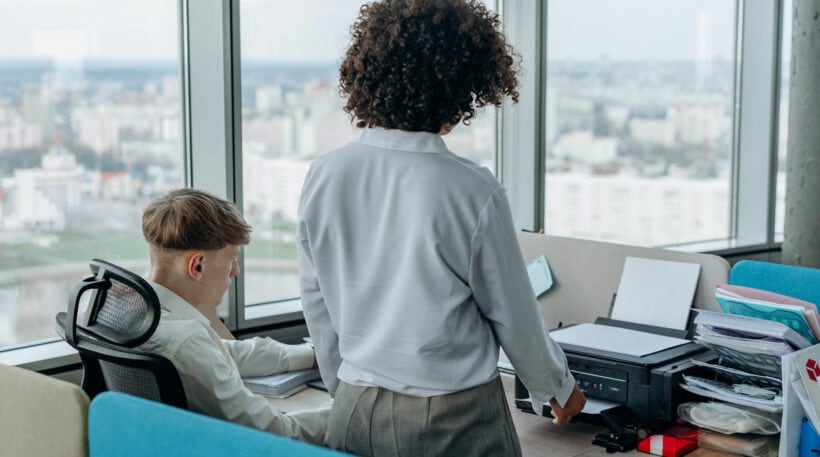 Are you tired of manually printing orders and receipts for your WooCommerce store? It can be time-consuming and inefficient having to use an external printing process to manually print orders and receipts as they come in, especially if you're running a busy restaurant or physical store. 
Wouldn't it be great if you could automate this process and print directly from WooCommerce as orders come in? Well, the good news is that you can! In this article, we'll explore three different ways to print WooCommerce orders and how to enable them using a plugin. 
Whether you're looking to accept and process orders faster in the kitchen, create packing slips for your warehouse, or generate branded customized receipts at the point of sale, we've got you covered. 
Why print your WooCommerce orders?
There are several reasons why you might want to print WooCommerce orders.
First, printing orders can help you streamline your order management process. Automating this workflow saves time and reduces the risk of errors or missed orders. For example, if you're running a busy restaurant, printing food orders as they come in alongside your typical order emails and notifications removes the need for your front-of-house staff to manually relay orders and notifies your kitchen staff to work on preparing food right away. This significantly reduces human error and allows you to process orders quickly and efficiently.
It also improves customer experience. By providing customers with a printed receipt or invoice, they have peace of mind following the checkout process. Having a tangible record of their purchase is particularly useful if they have questions about their order or need to return an item. In fact, over a fifth of eCommerce purchases are returned, making proof of purchase a vital facet of any return policy. In addition, delivery notes help ensure customers' parcels are delivered to the right place at the right time, which is key to ensuring your customers have a positive experience. 
Better reporting
Lastly, printing orders are also useful for tracking and accounting purposes. By having a physical record of orders, you can easily keep track of sales and inventory information, such as shipping documents, costs, SKUs, packing lists, invoice numbers, and customer and order details (payment method, customer phone number, shipping address, invoice number, etc.) and track any issues or returns that arise. 
This allows you to better manage your business and make informed decisions about your products, pricing, and overall operations. Additionally, it will be much easier to stay organized and reduce the risk of errors, especially if you have a high volume of custom orders or a large number of products.
Overall, printing your WooCommerce orders is a valuable tool for any business looking to improve efficiency, accuracy, and customer satisfaction. By automating the process, you can focus your time where it has the most value - growing your business and meeting the needs of your customers.
How to print WooCommerce orders
As a business owner, you probably want to find the most efficient and accurate way to manage your orders. Unfortunately, the default WordPress and WooCommerce setups do not allow for the auto-printing of orders. This means you would have to manually print each order yourself, which can be time-consuming and labor-intensive. Plus, there is always the risk of missing an order if you're not constantly monitoring your website.
However, there are ways to print orders automatically as soon as they are placed on your website. With the right WooCommerce plugin, you can choose the printer type, customize receipts, and even set up rules for specific products, categories, locations, and time slots. This allows you to streamline your order management process and ensure that no orders are missed.
Order printing plugin features to look out for
When choosing a WooCommerce plugin to auto-print your orders, there are a few key features to look out for. 
First, you want a plugin that allows you to print wherever and however you'd like. Some print-on-demand plugins offer the ability to set up multiple print templates and printers in multiple locations, so you can customize the printing process to fit your needs. For example, a restaurant might want to set up one printer near the cashier or point of sale to print invoices and receipts and another in the kitchen to only print the order details for preparation.
Another important feature to consider is product mapping, which lets you send specific products or product categories to different stations. This can be especially useful if you have a large product catalog and want to streamline the printing process.
Other features to look for include the ability to create receipts using built-in templates or create your own template, smart scheduling to set up time slots and define the number of orders you can take per slot, choose bulk actions like bulk print shipping labels for more streamlined order fulfillment, and the ability to print out a WooCommerce product list to share with customers or your team for stock checks.
One plugin that offers many of these features and more is BizPrint. Features include:
Automatic printing

Works with all printers 

Customizable templates 

Integration with POS
Let's take a closer look at how you can set it up to start printing orders. 
How to set up BizPrint
BizPrint doesn't require any coding knowledge (HTML, CSS, PHP, etc.), so it's easy for store owners to install, activate, and set up to automatically print WooCommerce orders in just a few minutes. 
To get started, install the BizPrint Print Manager plugin. You can do this by going to the Plugins section in your WordPress admin dashboard and clicking "Add New". Then, search for "Print Manager" and install it.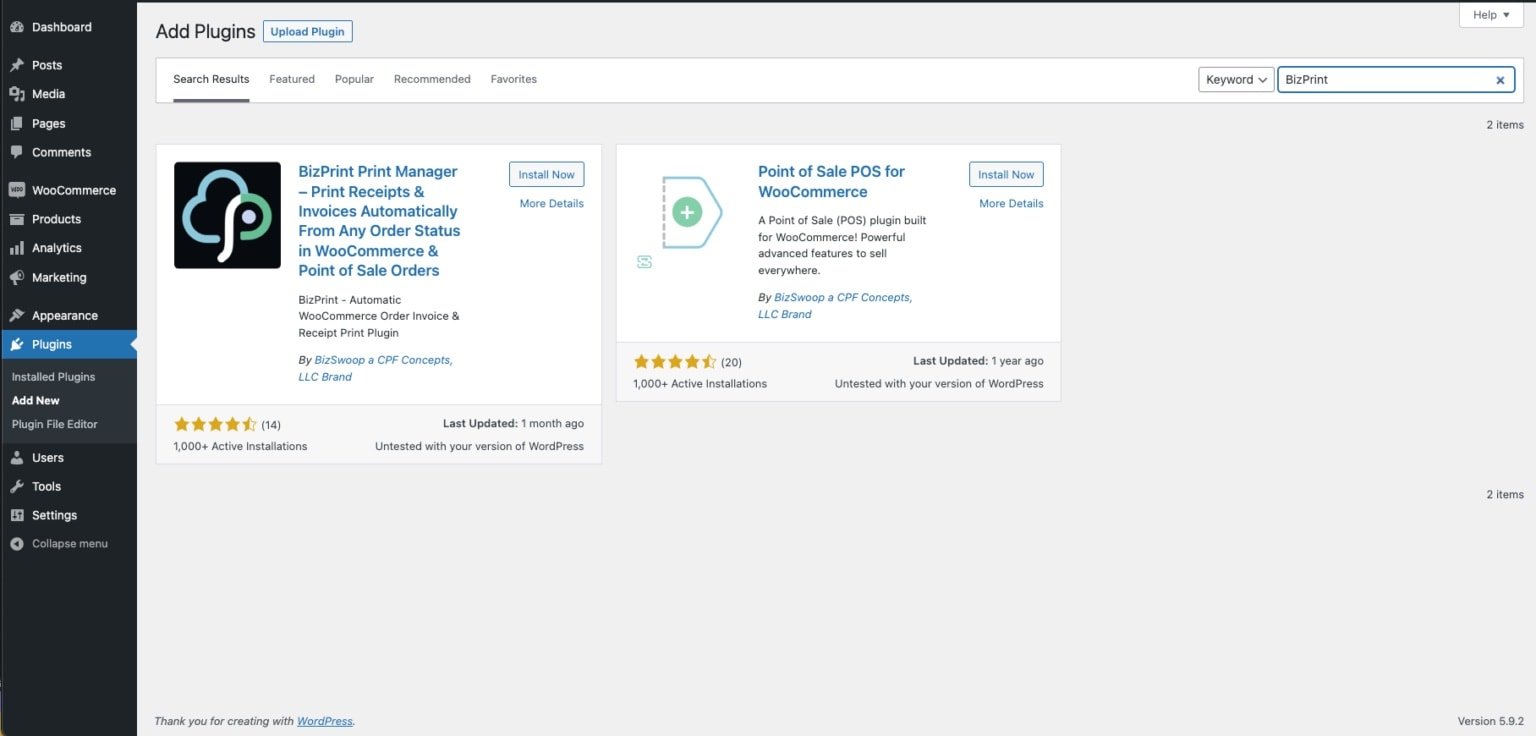 You'll then need to set up a free BizPrint account to access the BizPrint Cloud Dashboard. This takes just a few seconds, as you only need to enter some basic information at this stage.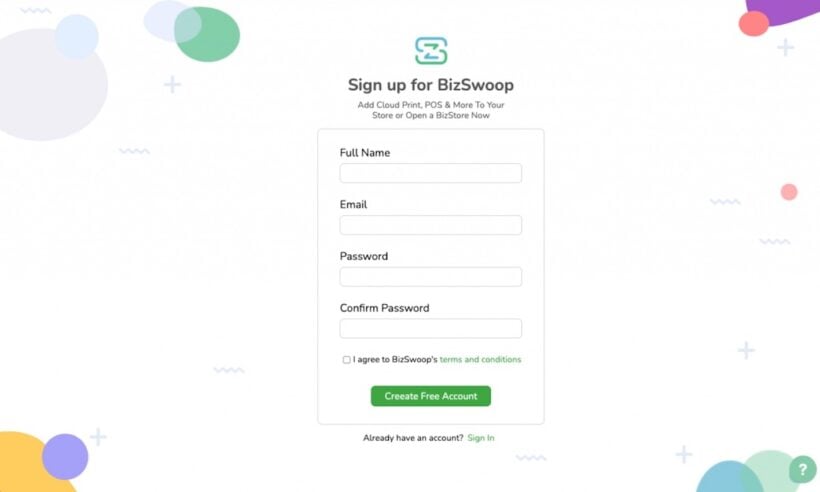 Next, you'll need to complete a few setup steps:
Create your application within the BizPrint Cloud Dashboard ​​to connect your printers and website together.

Note down the API keys you'll need to verify and link your account with your WooCommerce install. New users should opt for the "REST API" for the API version.

In the WooCommerce tab of your WordPress dashboard, navigate to the print settings and insert the public and secret keys as prompted. Save your changes.

Save all the changes you have made.
With these steps completed, you should now be able to print orders automatically from your WooCommerce store using BizPrint. For more information, see the full setup guide.
How to print: 3 ways
With BizPrint installed and set up, you have a few different options for printing orders from your WooCommerce store. Here are three ways to do it:
Edit and add new locations
To customize your printing setup and send orders to different printers based on location, click on the "Locations" tab in the Print Settings area of BizPrint. From here, you can update existing locations with selected printers using the same print settings or create new locations by selecting different printers connected with BizPrint.

Instantly print invoices and receipts
To set up your default printer, go to the printer settings on your Windows or macOS device. For Windows, go to Settings → Devices → Printers & Scanners → Select a Printer → Manage, then select "Set as Default." On macOS, go to Apple Menu → System Preferences → Printers & Scanners, open the Printers & Scanners preferences, and choose an option from the "Default printer" pop-up menu.
Automatic printing is triggered by order status - when a new order is placed through your WooCommerce store, it's automatically tagged as "Processing," and automatic printing occurs.
If you want to change the trigger for automatic printing to set when a new order prints, go to WooCommerce → Print Settings → General, and use the "Orders Automatic Print Statuses" checkbox to set up specific statuses that trigger automatic printing.
You can also choose how many copies you want to create, which can be useful if you use point of sale and require a copy for you and a copy for your customer.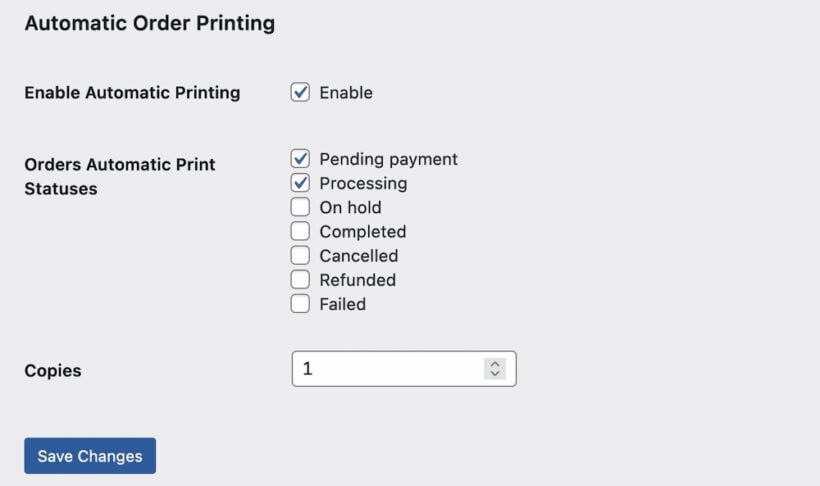 Then, simply click "Save changes", and your automatic printing will commence!
In addition to enabling automatic printing of orders, BizPrint also gives you the option to print orders manually from within your WordPress admin dashboard.
To do this, go to the order list page under WooCommerce → Orders or the individual order details and click the "Print" button. You'll then be prompted to select the printer location before printing is triggered. If you're on the order list page, you may need to add the print column by going to "Screen Options" at the top of the page and ticking the "Print" checkbox.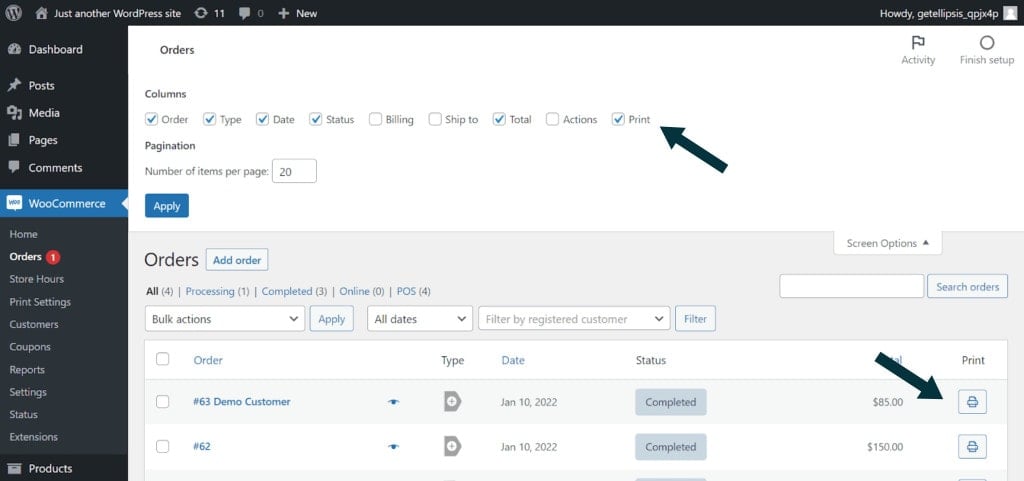 Use the Product Mapping Add-On
The Product Mapping add-on is an additional feature that allows you to send specific products or product categories to particular print locations. This is useful for complex workflows. Once you have activated the add-on, a product mapping section will appear under "Print Location."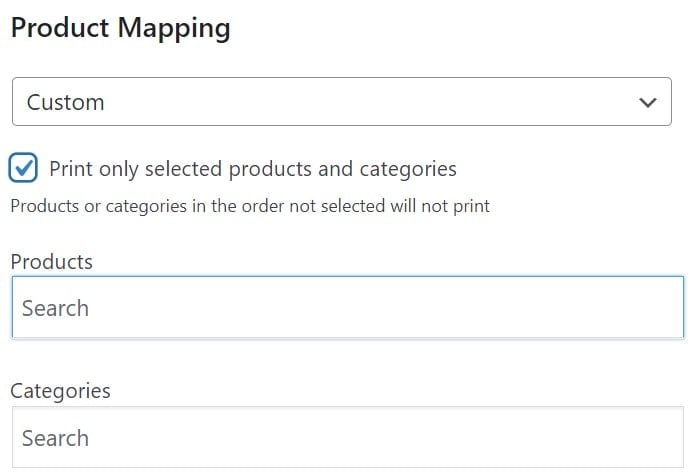 To set up product mapping, navigate to your print settings in the WooCommerce tab of your WordPress dashboard and click on "Locations". Then choose a set location from the drop-down menu on the Locations screen. You can even set this to "Custom" to ensure it only prints selected products and categories at certain locations so orders are sent to the relevant place.
With these options, you can customize and streamline your order printing process to fit your business needs and ensure that all orders are printed accurately and efficiently.
Try automatic order printing today
Printing orders in WooCommerce is a valuable tool for any business looking to streamline its order management process. It's a way to improve customer satisfaction, and better track and account for sales and inventory. With the right plugin, you can automate the process and print orders directly from WooCommerce as they come in. This significantly reduces the amount of manual work involved in processing orders. It's a great way of speeding up the order process, saving money, increasing sales, and adding convenience. 
Now we've explored the various ways you can print WooCommerce orders using a plugin and outlined a few easy-to-follow tutorials. I hope you feel ready to reap the benefit of auto-printing your WooCommerce orders!