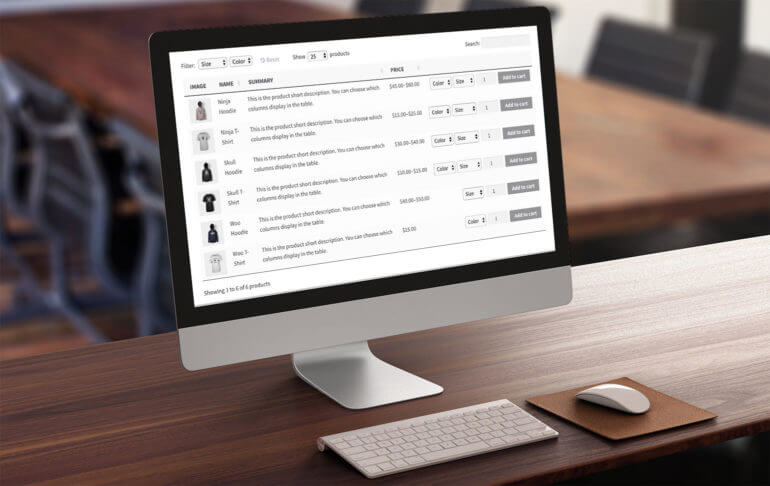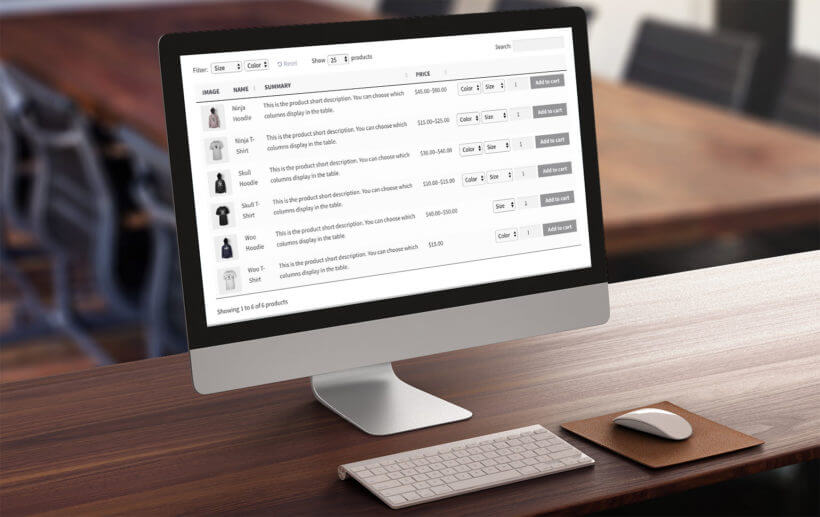 Hello again! This week we've shown you some of the many variables affecting your eCommerce sales. We showed you some benchmark statistics, and then how to increase your conversion rate.
The key takeaway was this: to improve conversion rates, it's vital you make the most of your website traffic, and remove any barriers getting in the way of your customers making purchases.
Our most popular plugin, WooCommerce Product Table, does exactly this in minutes.
Here's a quick recap of just some of the ways it can increase your sales:
Table and list layouts make it easy for customers to view your products, without the need to navigate through lots of pages.
Using instant search, sort and filter, your customers can quickly find the products they want.
"Buy" buttons let your customers select and buy products all in one place.
It's fully responsive, so your customers can buy on any device, including mobile.
Multiple product selection boosts the value of each transaction.
The auto-refreshing cart powered by AJAX reduces bounce rate by removing the need for page refreshes.
When you buy WooCommerce Product Table, there's absolutely no risk in trying it for yourself, thanks to our full money back guarantee :)
Buy WooCommerce Product Table today and start increasing your conversion rate.