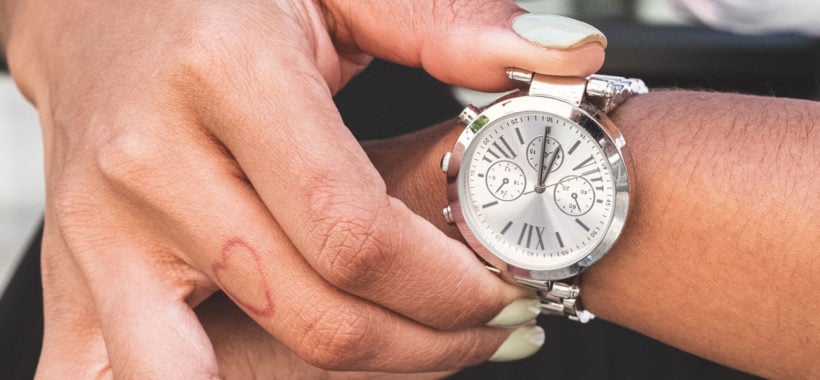 If you're displaying WooCommerce product lead times in your store, it's important to adapt it to your specific needs.
While the WooCommerce Lead Time WordPress plugin has 'lead time' in its title, that doesn't mean that you have to use these exact words on your site!
The purpose of the plugin is to tell customers how long they'll be waiting before the product is sent. There are many possible ways to do this, depending on what types of products you sell, and the setup of your business.
The only plugin to show waiting and processing times on the product page.
Alternative ways to describe WooCommerce product lead times
Here are some examples of popular alternatives to 'lead time', with advice on when to use each one:
Available on
Use this for non-stock products, for example if you are awaiting an order from the supplier. This is a good option for products that are normally in stock, where you have chosen to display the lead time text for out of stock or backorder products only. When the product goes out of stock, you can add the date when it will become available again. This tells the customer when to come back and place their order, resulting in more sales for you!
Ready for despatch in
Popular with websites selling handmade or made to measure products like Etsy, this wording is good for products that need some manual work to get them ready to send.
Handling time
Consider using this wording if you're showing WooCommerce product lead times for items that require some sort of handling or processing to get them ready for sending.
For example, you might use this for custom hampers or gift boxes which you compile based on the customer's selections.
Processing time
This text has a similar meaning to 'Handling time', but sounds slightly more formal because it removes the human element that is implied by 'Handling time'.
Made to order
You guessed it! This wording is good for made to order products. It indicates the reason for having to wait, which helps the customer to understand and reassures them that the product is worth waiting for.
You could also use 'Handmade' or 'Built to order'. They're both good alternatives for showing WooCommerce product lead times for this type of item.
Waiting time
This indicates how long the customer will be waiting before the product is despatched.
Personally, I find it slightly negative. Customers don't want to view themselves as waiting! As a result, I would suggest choosing something that positively indicates when the product will be sent, rather than how long the customer must wait. However, it might work for some scenarios.
Delivery time
You can also use WooCommerce Lead Time to indicate predicted delivery times on the product page.
For example, you might add a note saying 'Standard delivery times' or 'Delivery time: 2 weeks'. Customers get frustrated at having to add products to the cart just to find out the delivery time, so showing it in the lead time field is an excellent solution.
Lead time
Of course, sometimes 'Lead time' is the best wording. Use it for non-stock products where there will be a wait before it becomes available to despatch. For example, this might include made to order products.
Are you managing stock?
When you choose your lead time label, remember that a stock message might be displayed next to it.
If you're actively managing stock for a particular product, then the stock text 'In stock', 'Out of stock' or 'On backorder' will appear before your lead time text. This might affect how you choose to word the lead time message.
How to set it up
Before we close, here's a quick video tutorial on how to display lead times for your WooCommerce products:
Where to get the WooCommerce Product Lead Times plugin
If you haven't started displaying WooCommerce product lead times in your store yet, then get the plugin today. You can set it up in minutes. Customers will instantly be able to make a more informed decision based on your lead times.
The only plugin to show waiting and processing times on the product page.