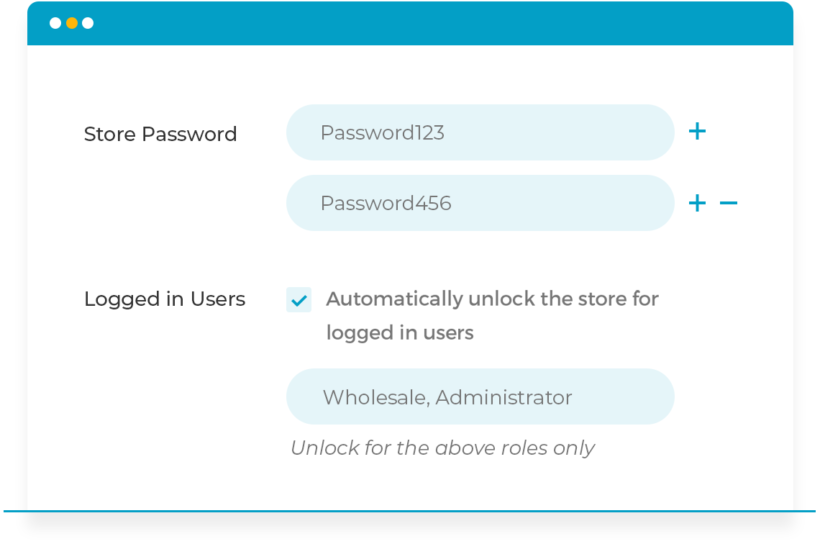 How to use the new feature
Update to version 1.6 of WooCommerce Private Store.
Go to the plugin settings page at WooCommerce > Settings > Private Store.
Enable the 'Logged In Users' option and select one or more rows in the new option that appears underneath.
We recommend doing this if your WordPress site allows user registration for purposes other than the private store. For example, if people can create a 'Subscriber' account in order to comment on your blog, then you can exclude Subscribers from the private store and just make it available to Customers. If you have custom user roles such as 'Wholesale' then you can also select these.
Whichever roles you select, we also recommend selecting 'Administrator' and 'Store Manager' so that you can easily access the store while you're working on it.
Where to get the plugin
If you're already using WooCommerce Private Store, then you can update to version 1.6 from the WordPress Dashboard.
If you don't already have it, get WooCommerce Private Store today. You can download the latest version of the plugin from the order confirmation page, and you'll also receive it by email. That way, you can get it set up straight away.