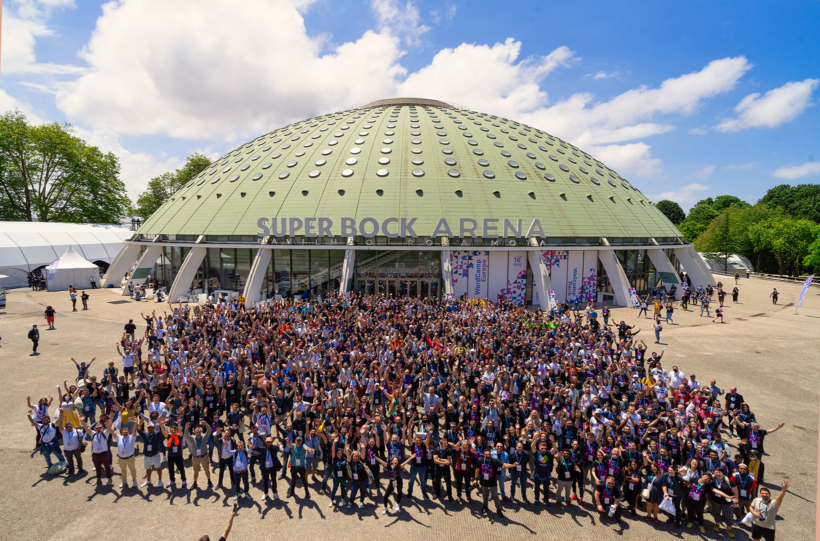 We just got back from our trip to WordCamp Europe 2022 and unpacked our bags. What an incredible event!
We were very excited to be returning to WordCamp Europe this year. It was finally the time for the WordPress community to come together in person again after a lengthy gap for in-person events. For the 10th anniversary of WCEU, the event was held in Porto, Portugal.
It was also a very special event for Barn2. Six of our team members met for the first time face to face. WCEU for us was an amazing opportunity to chat in real life and spend time together outside the formal work environment. We've returned from Porto with incredible memories of meeting new WordPress friends. 
Now, we're full of joy, energy and new ideas. Let's recap these three days in Porto and chat about why WordCamp Europe is a worthwhile event to attend.
What is WordCamp Europe?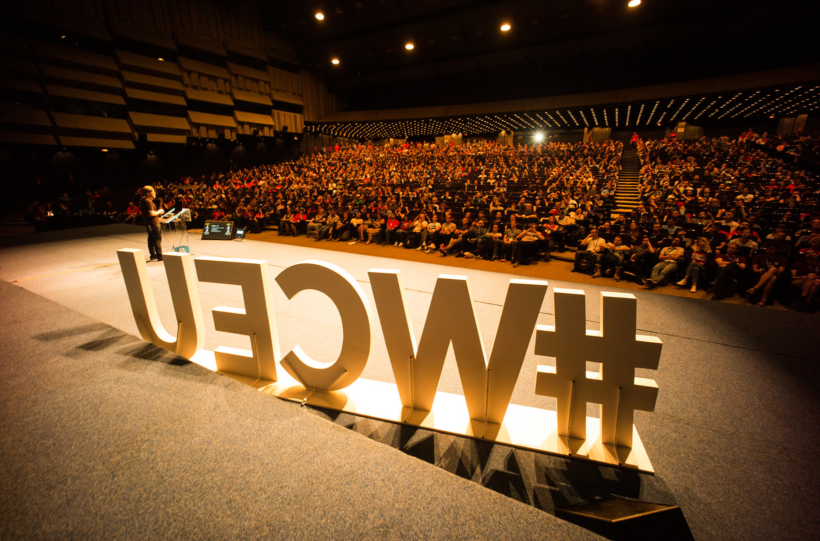 WordCamp is the largest WordPress event in Europe. This year's event was the first in-person WordPress event since the beginning of the COVID-19 epidemic. The delight of seeing each other again could be felt across the whole venue!
It was also a very special moment for WordCamp as it celebrated the tenth anniversary of the event in Europe. The conference took place across 3 days. Day one was Contributor Day. Day Two and Day Three were dedicated to talks, workshops and networking.
Throughout the Contributor Day, you could work on improving the world's most popular CMS by joining one of 18 speciality teams, such as Marketing, Design, Coding, etc. This year's WordCamp Europe Contributor Day broke a special milestone with over 800 WordPress aficionados on-site. It was the biggest Contributor Day ever!
Talks & workshops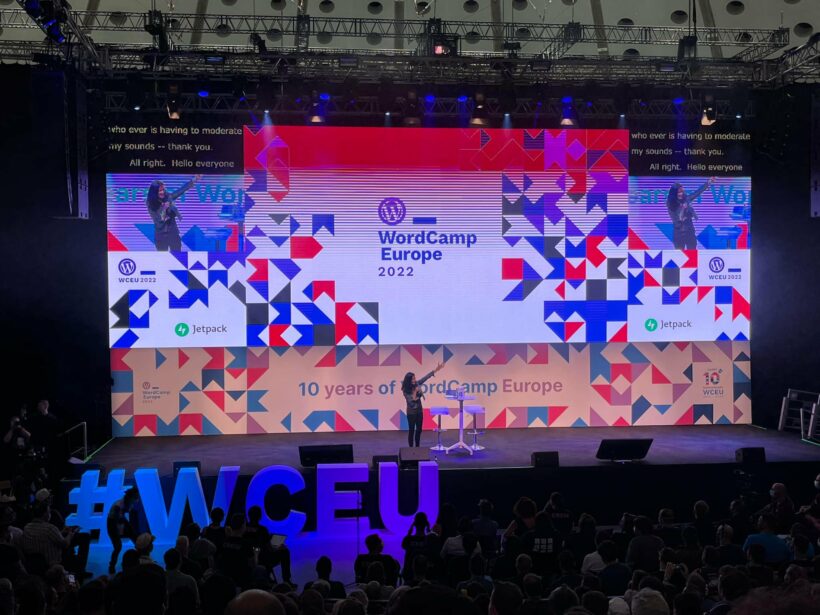 The conference days were filled with talks, workshops, networking events, raffles and coffee chats. Some of our favourite workshops and talks included:
Is podcasting the future of WordPress? - it made us realise how much podcasting has grown in the past few years and the opportunities it can bring for our plugins.
Copy tips for brilliant alt text and accessible writing - this session not only made us reconsider how we write alt text for SEO but also how the written copy behind the images can play a significant role in making our digital environment more inclusive and accessible.
Optimization strategies for the Paint Web Vitals - this session provided great tips on how to quickly improve website performance and speed
Our favourite moments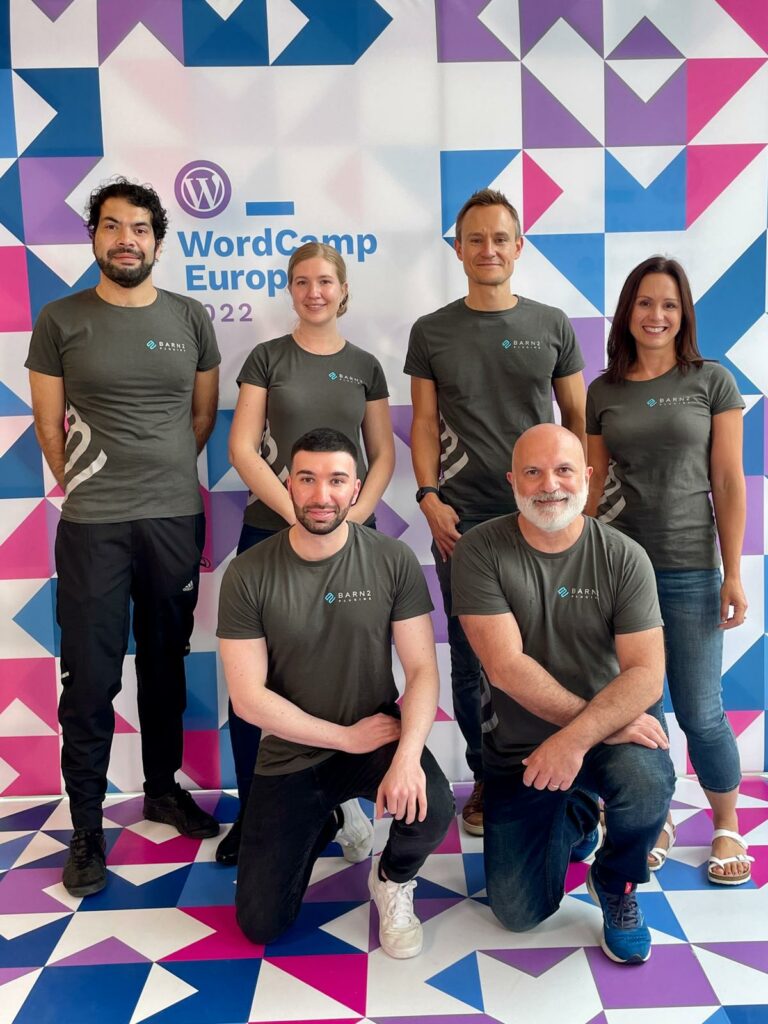 As previously mentioned, part of our Barn2 team met for the first time in real life. Two of our directors, Katie and Andy, three of our plugin developers, Alessandro, Domenico and Luigi, and I (Marta, the marketing wizard) flew to Porto for WordCamp Europe 2022. 
Even though we chat every day on Slack and via calls, it is a completely different feeling to see someone in real life. We are particularly happy to be able to hang out together, share ideas and just get to know each other on a more personal level.
In addition to meeting the team for the first time, it was great to meet several of our affiliates and the owners of other plugin companies with whom we've previously collaborated but never met in person.
Needless to say, for us, the best part of WordCamp Europe was the networking. We met a lot of new WordPress friends and build new business relations. It was a very happy and emotional experience to see the WordPress community back together in Porto.
See you at WordCamp Europe 2023 in Athens!
Next year, WordCamp Europe is coming to Athens, Greece. Our team has already put the date on the calendar and is looking forward to living through this unforgettable experience with everyone again. We hope you will join us in Greece!