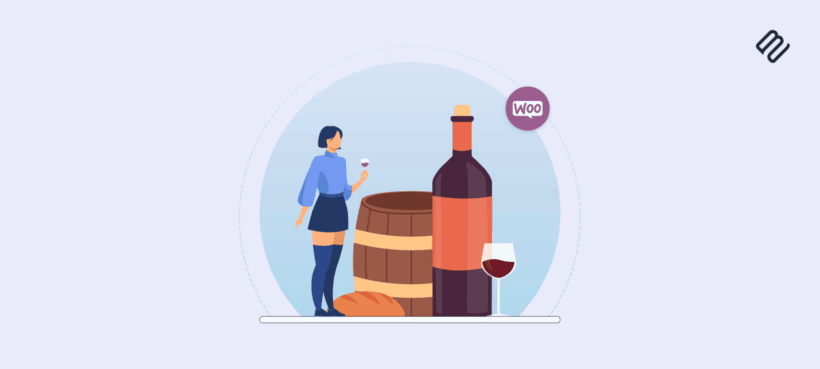 Do you own - or want to set up - an online wine store? What if you could get more regular sales from loyal customers? You can achieve this by offering them rare deals and a sense of exclusivity. A WooCommerce wine club is an excellent way to do this - let me show you how it works.
WooCommerce wine clubs are the perfect virtual platform where passion for wine meets eCommerce. They provide an opportunity for winemakers, sommeliers, and wine enthusiasts to come together and celebrate the best wines. As a wine distributor or WooCommerce store owner, there are multiple ways you can benefit from setting one up.
Apart from building a community for potential repeat customers, you can also seize the opportunity to offer educational content about the wine industry. This effectively positions you as an industry expert and a one-stop shop for everything wines.
For you to make the most of this brilliant idea, you'll need to know:
How to build an effective website for your wine club.
Tips for managing subscription boxes.
Tools for attracting and retaining subscribers.
Ideas for how to make the most of your wine club memberships.
Information about the future of online wine clubs.
In this tutorial, I'll cover all these topics and many more. I'll show you how to use the WooCommerce Protected Categories plugin to quickly set up your own WooCommerce wine club and start reaping all the benefits.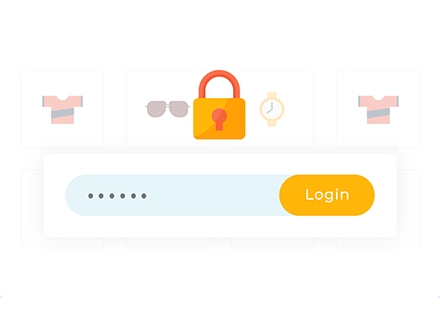 Build an exclusive WooCommerce wine club for your loyal customers today.
Understanding the basics of a WooCommerce wine club
Running a wine club on WooCommerce is a fantastic way to build relationships with both wine enthusiasts and winemakers. In essence, you'll be using the sense of community and exclusivity to drive high conversion rates, customer loyalty, and engagement.
Here are a few opportunities you can seize by setting up a WooCommerce wine club:
Build the perfect community for wine enthusiastsIt goes without saying that a WooCommerce wine club is a great platform for members to meet and connect. This strong sense of community can open up several other opportunities. This could be in the form of marketing opportunities, events, and brand positioning. For example, a flourishing wine lovers' community can attract lots of affiliate revenue and ad publishing for third-party brands
Educate members and promote wine cultureA wine club isn't merely about bottles exchanged; it's also about knowledge shared. Once your online wine club begins to take shape, you can leverage the platform to offer educational content about the wine industry and culture. From providing interesting information about the vineyard to organizing virtual tastings and introducing new exciting wines, you can even win over new wine enthusiasts and potential customers.
Give members access to exclusive offers and discountsOne of the core attractions of a wine club is the sense of exclusivity it offers. Your WooCommerce wine club can extend this allure by providing members with access to exclusive offers, membership discounts, and limited-edition releases from partner vineyards. This not only enhances their sense of belonging but also reinforces the value of their membership. Your relationships with vineyards and suppliers become an uncommon privilege club members can't find elsewhere.
Why build a wine club with WooCommerce?
The good thing is that WooCommerce makes it super easy to create your wine club. The WordPress Content Management System (CMS) - which WooCommerce runs on top of - is a versatile, user-friendly tool for running any type of online store. Better still, you can make the most of running a WooCommerce wine club by enhancing the core software with a powerful plugin like Protected Categories.
This membership plugin allows you to privately sell wine products online to your members while hiding them from public view. A successful wine club is built on trust and excellent customer service. WooCommerce and WooCommerce Protected Categories combine all the functionality you need to manage your wine club subscribers effectively. You'll be able to organize timely shipments, maintain clear communication, and responsive customer support.
Mistakes to avoid when creating a wine club
Wine clubs are a fun and promising subscription service. But before I show you how to build your WooCommerce wine club, I'll quickly touch on some pitfalls you need to watch out for. Here we go:
1. Failing to cover your legal bases
Before embarking on your wine club journey, it's imperative to ensure that you are adhering to all relevant laws surrounding the sale and shipment of alcohol. Overlooking legalities like verifying the legal drinking age for each location you plan to ship to and complying with shipping regulations can end your club before it even starts. Bearing this in mind will also help to avoid other consequences like a tarnished reputation.
2. Poor or lack of customization and personalization
In many cases, a wine club membership is a thing of luxury and class. To consistently satisfy your subscribers, you'll need to offer them high-end customization options. Create avenues for customers to provide feedback and insights about their preferences, allowing you to tailor each wine box to their liking. A personalized touch can transform a mere subscription into a curated experience. Otherwise, you'll end up with disenchanted members who receive wines that don't resonate with their taste.
3. Mediocre communication
As with everything else, uncertainty leads to frustration in online shopping. To ensure a seamless experience for your subscribers, transparent and timely communication is key. Keep your members informed about shipping schedules, delivery expectations, and any changes that may arise. Updates on the status of their wine boxes can help in tackling concerns and building trust in your service.
4. Overpricing
If your WooCommerce wine club's offerings don't live up to their price tag, subscribers will quickly look elsewhere. It's important to prioritize providing value consistently.
5. Poor packaging and shipping woes
Even if you've used the same shipping carrier for years, it's practically impossible to know for certain that your wine boxes are going to be treated well during the delivery process. But it's well within your power to secure your shipments with protective packaging that ensures your customers receive their boxes in great condition.
6. Lack of variety
Finally, you don't want to keep serving your members the same assortments all year round. Your wine club should be a gateway to new tastes, regions, and experiences. You want to expose them to good variety with classic vineyards, vintages, and of course, new and exciting wines.
Now that we have that out of the way, let's set up a WooCommerce wine club.
Setting up your wine club with WooCommerce
At its core, an online wine club is a niche-based subscription service. And WooCommerce has proven time and again to be the ideal eCommerce for membership sites. Among other perks, the software lets you accept recurring payments, offer complex discounts, and advertise special deals.
If you don't already own a WooCommerce site, you can start by:
Opting for the right hosting solutionFor a new project, your best bet will be between a managed WordPress host like Kinsta. Their hosting is optimized especially for WordPress sites (in terms of performance and beginner-friendliness) but generally costs more than basic hosts like Siteground.
Picking a great themeA good theme is compatible with WooCommerce, delivers light code, and gets regular updates. Design-wise, it's important to go for something that matches your WooCommerce wine club brand.
Craft compelling landing page copyYour landing page is the first impression visitors get to experience before getting any chance to explore your wine club's offerings. Invest a lot of attention into it by ensuring it communicates your club's unique selling point, its benefits, and the exceptional wines members can look forward to. Then flesh out basic pages such as your homepage, About page, and contact page.
Build your private wine club with WooCommerce SubscriptionsThis WooCommerce plugin allows you to seamlessly manage subscriptions for your wine club. People will able to easily sign up for your private wine club and you can configure different subscription tiers offering varying levels of benefits and access.
Build your private wine club with WooCommerce Protected CategoriesUse this plugin to create a hidden area where wine club members can purchase wines for exclusive members-only prices.
Once you've set up a WordPress site, installed WooCommerce and added some wines as products, it's time to make it private to your members. I'll show you how to do this next.
Creating membership levels with WooCommerce Protected Categories
Managing the tiny details of subscription services can be quite a hurdle. But thanks to WooCommerce Protected Categories, you can easily restrict your members-only wines to the right people. This versatile plugin is feature-packed with everything you need to enhance your WooCommerce wine club experience.
We'll be using it to create a set of protected product categories which only wine club members can access. You can either use it to restrict access to your entire store, or to specific members-only wine categories.
The add-on works with virtually any WordPress theme. And you can even combine it with other powerful Barn2 plugins like:
Quantity Manager - for setting minimum and maximum quantities of how many wine bottles wine club members can buy.
Bulk Variations - for letting members order wines in bulk more easily.
2 methods of creating WooCommerce members-only wine shop
With Protected Categories, you can restrict access to members-only wine products using either of two approaches:
Password protection
User role protection
For basic password protection, the WooCommerce wine club member enters a shared password to unlock the members-only section of your shop. To create password-protected membership levels in your WooCommerce wine club;
Install and activate the WooCommerce Protected Categories plugin.
Go to the Products → Categories → Edit Category or Add New in your WordPress admin area

.

In the Visibility section, check Protected, then Password Protected, and add a password.

Click Update when you're done and that's it!
Now, this is what the visitors will see when they try to buy the WooCommerce product on the front end.

The other approach is user role protection. Using this method, instead of selecting Password protected, check User roles and add specific user roles. All an authorized member then needs to do to access products in the private shop is log into their unique user account.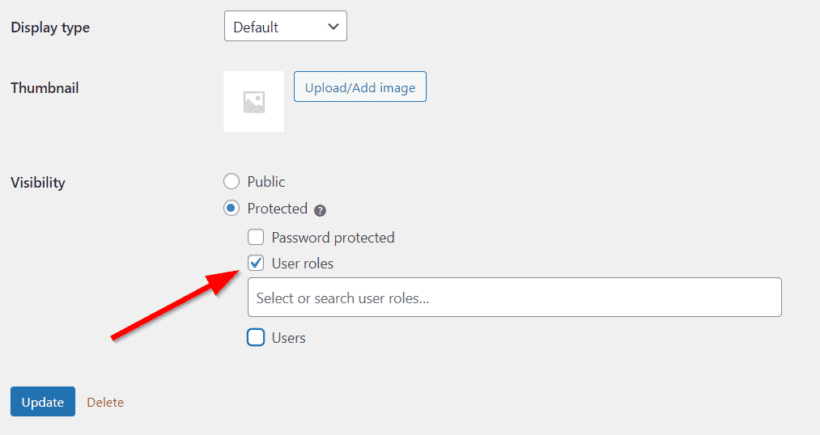 If you need more than the default WooCommerce user roles, you can create unlimited user roles with the free User Role Editor add-on.
Set the visibility of  your members-only wine products
To lure non-members into your subscription plans, Protected Categories allows you to make products in the members-only categories visible to the public but not purchasable. This is also a good way to boost your SEO ranking.
Otherwise, you can keep the products hidden from non-members. If you opt for this approach, then it makes sense to add links to the private wine shop pages to your navigation menu. They will only appear after an authorized user logs into their account.
Either way, you can do this under WooCommerce → Settings → Products → Protected categories.
Effective management tips for your wine club
Running a great wine club is hard work. However, the right management techniques can keep your service running smoothly. Your major priority should be ensuring that club members continue to enjoy a seamless and delightful experience with every shipped wine box. Here are a few tips to help you achieve this:
Scale responsiblyWhen building your WooCommerce wine club, sustainability should be a major consideration. While rapid growth may appear enticing, responsible scaling is key to maintaining your club's quality and promise. You don't want to get too popular and too fast without the capacity to deliver. Keep a close eye on your club's capacity and growth trajectory. Should you reach a point where demand surpasses your capacity, consider temporarily closing subscriptions. During this time, offer customers the option to receive notifications when you're ready to accept new members again.
Hire wine expertsBuilding a fantastic collection of well-curated and customized wine boxes requires a deep understanding of wine varietals, regions, and flavor profiles. This is why it's important to invest in making the right connections in the wine industry. Build relationships with sommeliers and knowledgeable enthusiasts who may be a good fit to work with down the line.
Connect with distributorsBeyond experts and club members, distributors also play a pivotal role in the success of your wine club. This is vital to brokering the best deals, getting new information, and gaining access to exclusive products.
Have a well-defined processA standardized process for building, packing, and delivering each subscription box is the final string that holds your entire wine club together. Maintaining all-round consistency ensures that your members receive a uniform high-quality experience and remain glued to your brand.
Now that your WooCommerce wine club's core working plan is in place, let's talk a bit about the marketing angle.
Marketing and customer engagement strategies
Wine clubs can be a lucrative subscription model. But maximizing their potential requires more than just offering a subscription service. You need to make sure you're going in with an effective marketing strategy. The idea is to create an immersive experience that resonates with wine enthusiasts. Here are a few marketing channels you can explore to connect with your target audience:
Search Engine Optimization (SEO) Organic traffic is a fundamental tool for enhancing online visibility. Implementing solid SEO strategies enables potential members to discover your wine club when they search for relevant keywords.
Social mediaWhen it comes to building a wine club connection, nothing beats social media. Social platforms offer a vibrant space to connect with wine enthusiasts and showcase your wine club's unique offerings. You can create captivating and shareable content, such as infographics explaining the wine flavor wheel, witty wine-related memes, and other posts that spark engagement. A good example is a poll about "Wine Rules We All Break Secretly."
Email marketingEmail marketing remains a potent tool for maintaining direct communication with your audience. Craft engaging email marketing campaigns that share exclusive offers, highlight upcoming releases, and provide insightful content about wines and winemaking. Personalized emails also create a sense of exclusivity and build anticipation among your subscribers.
Create an effective landing pageFinally, bear in mind that your membership landing page is the heart of your wine club's conversion funnel. Design this page with a focus on guiding site visitors toward becoming subscribers. Clearly outline the benefits of joining your wine club, showcase different subscription tiers, and provide an intuitive sign-up process.
Apart from curating the best deals and wine collections, quality content is also a major backbone of any successful WooCommerce wine club. The more you can get users to engage with your content, the more likely you are to acquire and retain members.
Adding exclusive blog content to your WooCommerce wine club
Once you've covered the basics, you can also consider starting a blog to share useful wine content, boost your SEO score, and establish your authority in the niche. With exclusive content restricted to your subscribers, you get to make your different membership tiers even more enticing. This could include in-depth articles, videos, and behind-the-scenes insights.
The Password Protected Categories plugin helps you to create hidden sections of your blog. You can use this to create membership-only content tied to specific wines appearing in subscription boxes.
Since it's from the same company as WooCommerce Protected Categories, the two plugins work side-by-side. Use WooCommerce Protected Categories to restrict access to your members-only wine club products; and Password Protected Categories to create a members-only blog. You just need to ensure that you choose the same settings you used to restrict the products in the members-only section.
Inspiring customers to opt-in: the importance of engagement and retention
To entice potential customers to take that decisive step into membership, you need to offer them compelling incentives that resonate with their expectations. Some options to consider include:
Introductory discountsFirst-time buyers could use a modest discount on their first wine box. This gesture serves as a perfect low-risk avenue to try your service out and experience your club's quality and uniqueness.
Quality collaborationsWorking with well-known and highly respected vineyards allows you to leverage their good reputation. Of course, their assortment also elevates your wine offerings.
Valuable contentEnhance the value of your WooCommerce wine club by pairing your offerings with valuable content. We've already spoken extensively about the role of content in your marketing strategy. Great content like wine-tasting guides, food pairing suggestions, and insider insights help attract new subscribers to your plans.
On the retention hand, keeping members requires an ongoing commitment to providing them value beyond their initial sign-up. By offering consistent benefits and engaging experiences, you can effectively weave your wine club into their everyday routine. You can drive this by:
Implementing innovative loyalty programs
Encouraging and showcasing user-generated content
Investing in exceptional customer service
Promoting exclusive offers
Delivering personalized experiences
Customizing your wine club experience
The more valuable and customizable your wine club subscription is, the more likely you are to get and retain customers. In terms of customizability, it's very important to rely heavily on feedback from your existing members. You can only achieve the best results when you incorporate their unique wine preferences and create subscription boxes that cater to their tastes.
One intuitive way to go about this is to offer a product recommendation quiz for fresh members. This makes it possible for you to tailor their very first box to their preferences. After receiving their boxes, you can then follow up with a feedback survey requesting them to rate the package, probably from 1 to 5. You can then incorporate this feedback to avoid wines that don't suit their tastes in the future.
To put the cherry on top of the cake, you can offer a members-only consultation service or online course where budding wine enthusiasts can learn more about wine tasting. This takes feedback collection to the next level.
Remember we already spoke about offering additional value with exclusive content for your club members. WooCommerce Protected Categories is the perfect tool for building members-only pages for exclusive offers. Looking for ideas on which direction your content should take? Here are a few suggestions:
Collaborate with a personal chef to come up with a handful of food recipes that pair well with each wine.
Create an in-depth tasting guide to help beginner wine enthusiasts learn more about what they're drinking and how to notice flavor nuances.
Write interesting profiles about the vineyards, cellars, or winemakers behind the wines.
If well implemented, these strategic tips can effectively deliver the true sense of luxury and satisfaction your WooCommerce wine club members crave.
The future of wine club subscriptions and eCommerce
In general, eCommerce subscriptions are a promising market for future growth. This is especially true for wine clubs. According to Future Market Insights, personalized wine subscription services are expected to grow by more than 20% over the next decade. The market is expected to reach a valuation of $3.9 billion by the end of 2033.
This growth is fueled by multiple factors, including the surging popularity of online shopping and the increasing demand for bespoke subscription experiences. Over the past five years, the subscription model has experienced a staggering 100% growth.
Considering these impossible-to-ignore metrics, it's safe to conclude that now is a fantastic time to establish your WooCommerce wine club and make a name for yourself on the market. Of course, you'll be making a few bucks alongside too. With the right management and marketing, you can ride this wave and build a successful, sustainable wine service.
Next steps to create your wine club experience
As you can see, running a WooCommerce wine club is a fantastic idea. In this article, we have covered all the basics of building one, while emphasizing that WooCommerce offers all the tools and features you'll need to get started.
To get the most out of your wine club, you'll need to pair WooCommerce with an additional plugin like WooCommerce Protected Categories. This is essential for restricting access to the exclusive products which only wine club members can purchase.
Ready to get your WooCommerce wine club up and running? Get the plugin now: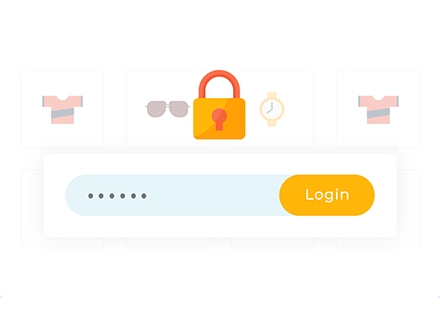 Boost your store revenue by starting a WooCommerce wine club today.
Has this article proven helpful? Or do you have any unresolved questions? Let me know in the comments section below.