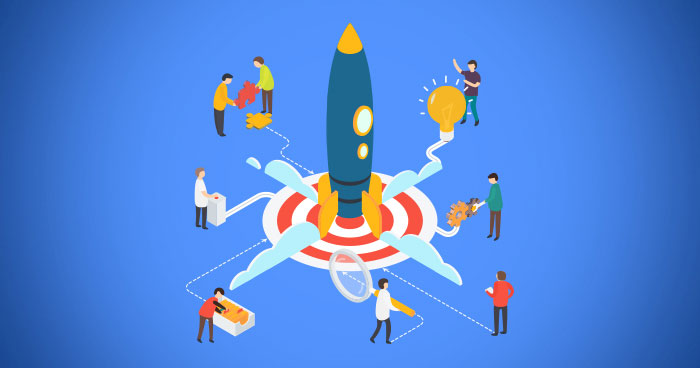 This article has been kindly written for us by Jamil, SEO specialist from CloudWays.
According to a recent report by eMarketer, global retail e-commerce sales are expected to reach $4 trillion by 2020. These trillions explain how online shopping is ready to take over the traditional retail stores.
There are a number of e-commerce platforms and WooCommerce tops this race with a market share of over 40%. Part of the reason lies in the simple fact that WooCommerce is so customisable, ideal for small to large online businesses and startups. As I write this, WooCommerce has been downloaded 45K to 50K times per day, and has more than a million active users.
It seems that the internet is flooded with tricks for boosting your WooCommerce store. Here is my selection of WooCommerce tips to help you stay on top of the fierce online shopping game.
Use an eye-catching WooCommerce theme
The first impression is often the last impression and the first thing that a visitor sees on your online store is the theme and the layout. Based on the theme, the visitor makes a snap decision about whether to continue with the purchase or close the tab!
Web visitors expect an eye-catching store with a very intuitive UI/UX. My advice is that the design should be visually appealing yet simple, so that the widest range of users can interact with the store without thinking twice.
For WooCommerce store owners, themes fall into three options: Free, Paid and Custom. Pick the option that suits your pocket but keep one thing in mind; the theme should be attractive enough to make sure that the visitor enters the sales funnel! If you're looking for an affordable WooCommerce option with a choice of good themes, check out Barn2 Media's MySimpleSite and MySimpleStore services.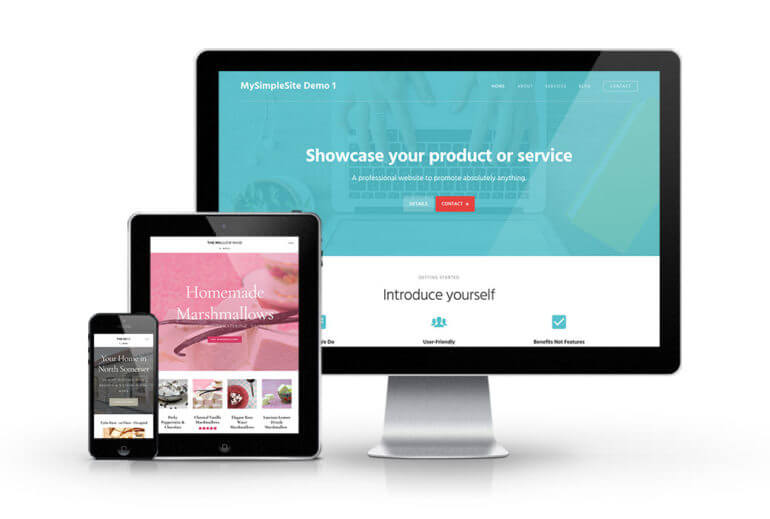 A friendly user-experience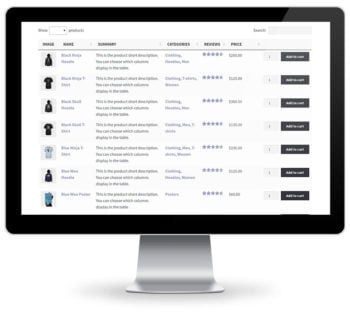 According to many experts, a friendly experience is the key to more sales and popularity of the store. Visitors should feel at ease while shopping at your store. Navigation plays a huge role in providing a precise and relaxed environment for your visitors.
Visitors always need to know three important pages: the one they were on, the one they are on and the one that they will go to after clicking a particular link on your store. This can be achieved via breadcrumb links and intuitive navigation menus.
An important plugin to use for your store is WooCommerce Product Table. This plugin presents your product descriptions in separate boxes on the store, along with other information such as product name, price, reviews, attributes, variations and even add to cart buttons. This really helps the shoppers get instant information about the products so they can make quicker buying decisions.
Discover 10 ways to use product tables to optimise your WooCommerce conversion rate.
A fuelled-up web store
Any e-commerce business depends upon reliability and speed. Most customers will not wait around for slow loading online stores. Thus it is vital that you continuously monitor the load time of the store to ensure a high speed website.
Picking the right WooCommerce hosting is the best way of ensuring the speed of the store. When shopping for a host for your store, you should look for reliable and persistent performance and availability of (free and paid) plugins and themes that help in making your web store blazing fast.
P.S. You should always keep an eye on plugins and themes that could slow down your web store.
Security above all
Security is the ultimate requirement for any web store. An insecure web store simply means no sales.
Online stores are a goldmine of customer information including personal information and credit card numbers. Even the rumour of a breach could permanently destroy the reputation of an online store!
You have to make sure that your WooCommerce store is secured with an SSL certificate. Other ways to secure your store include setting up a complex password for the site's administrator account, updating the WooCommerce store to the latest version and regular backups of the store.
Engaging and clear product descriptions
Visitors can be converted into customers through clear and engaging product descriptions. The product description is a selling pitch, so it should be unique and attractive.
Another important thing to remember is that you should never mislead your visitors about a product. This is because they will not visit your store again after a bad experience. In fact, this could often result in a vicious social media campaign.
To avoid this situation, your product descriptions should perfectly reflect the products. Research the popular trends and check out your competitors' product descriptions for inspiration. Remember that SEO-based descriptions help in getting your product rank higher in Google.
Impressive product images
The right picture gives customers the right vibe about a product.
Customers do not buy products after reading the engaging product descriptions. Rather, they look at the images to check out the quality of the products. Therefore, your product images should be of top quality and should attempt to capture all details of the product.
Your images should show different aspects of your product. The good thing about WooCommerce is that it supports 360-degree images which offers a very detailed visual description of the product.
Create product videos
Today, the Internet is all about videos. Product videos are the latest trend in the e-commerce industry.
Potential customers always check out product videos because a one-minute video can provide the information that hundreds of pictures simply can't.
The good thing about product videos is that you can produce a video once and then promote it on several platforms such as Youtube, Snapchat, and WhatsApp.
Focus on store SEO
Optimising your WooCommerce store for search engines is one of the most effective practices of generating more traffic and sales. Always make sure your online store integrates the latest trending keywords to get your pages and products listed on the very first page of Google.
Your store's interlinking structure should be stable as Google looks for the authority of your store. A sitemap is an essential aspect of the SEO strategy for a WooCommerce store. Each page should be optimised individually. Similarly, using keywords in product descriptions is good.
However, remember that excess of everything is bad. Google penalises web stores filled with keywords.
Live chat
The customer is the king, and customer support is the key to success for any web store. You should provide your customers prompt pre- and after sales services and work toward resolving their queries promptly. If your customers feel valued, they are more likely to return for more shopping and recommend you to others.
Live Chat is a premium WooCommerce plugin that helps in improving customer experience. It saves customers' time because they can contact your store immediately without much waiting. There are also several other plugins that integrate live chat capability straight into your WooCommerce store to make your web store more reachable.
Sell to existing customers!
It's all well and good trying to attract new customers. But it's well documented that your efforts will get the best value for money by focussing on getting repeat business from existing customers. Users Insights have written a good article about how to increase your WooCommerce sales from returning customers.
Refund policy and/or money-back guarantee
This tip relates to all e-commerce stores in general, as well as WooCommerce shops. A well-defined refund policy means that customers at your store can feel easy about their purchases. If they do not like the product, they can easily return the product without any issues.
Similarly, if you feel confident enough, you could offer a money-back guarantee at your store. This is the ultimate offer you could make, but remember that you have follow through and be good for your words.
Customize your checkout page
As an online store owner, your goal is to deliver a seamless shopping experience to your customers. One way to achieve this is by creating a frictionless checkout process.
You can customize your WooCommerce checkout page to make it easier for your customers to make purchases. If shoppers have to click through multiple pages to buy products, they'll likely end up abandoning their shopping cart in favor of another store.
Another feature to include is allowing your customers to easily add multiple products to their shopping cart. This makes it simpler for them to choose product variants without having to click through to the single product page.
A secure checkout is one of the most important factors in delivering a great shopping experience. You want to be able to let customers know that their contact and billing information is safe. One way to achieve this is by offering a secure (and popular) payment gateway at checkout.
Read more about customizing your check out page.
Final thoughts
WooCommerce is a wonderful platform for e-commerce stores. If you implement the above WooCommerce tips and tactics in your store, you can see a significant increase in revenues and customer base.
Consider every point of the marketing sales funnel. Each step of the journey should be designed to increase your store sales.
How about saving some money? Use the coupon code "BARN2MEDIA" to get free hosting credit of $10 for Cloudways, a managed cloud hosting platform. If you want your Woocommerce store to perform at optimum speed, you can try Cloudways.
About the author
Jamil is an SEO Specialist at Cloudways, a managed cloud hosting platform. A Digital Marketer, HubSpot Inbound Marketing Certified. Loves WordPress, cricket and sprinting.