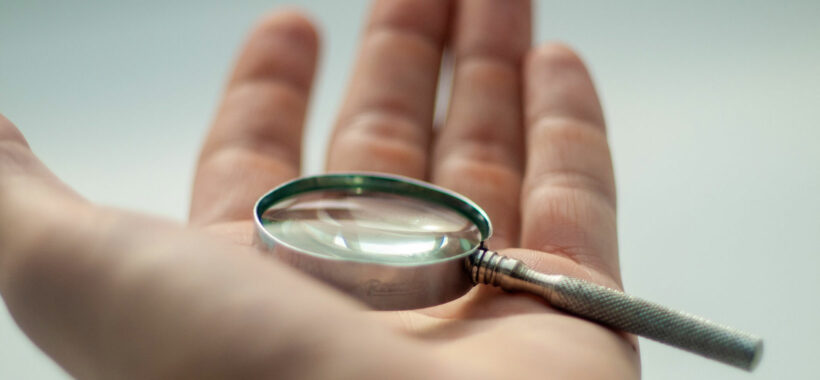 Are you looking for ways to enhance your customers' shopping experience and increase sales? Look no further than the latest version of WooCommerce Quick View Pro, version 1.7.
We've just released a major update to our popular WooCommerce Quick View Pro plugin.
This update includes two new features that are designed to improve your customers' browsing experience and streamline the checkout process. We've added both of them in response to feature requests from our customers. You asked, we delivered!
In this article, I will first tell you about the new features. After that, I'll tell you how to get them on your WordPress site.
What are the new features?
Quick view functionality has become an essential feature for any eCommerce store. It allows customers to view product details and add items to their cart without having to leave the main product page. The new version of WooCommerce Quick View Pro takes quick view to the next level by adding the following features:
Use previous-next arrows to scroll between products
One of the most significant challenges for customers when using quick view is having to leave the lightbox and return to the main product page to view another product. With the addition of previous-next arrows, customers can now quickly scroll through your products without closing the lightbox.
This brings many benefits to your store:
Improved navigation: Customers can quickly and easily navigate through your products without having to leave the quick view lightbox. This feature is especially helpful for stores with many products.
Enhanced user experience: The addition of previous-next arrows means that customers can spend more time browsing your products. They no longer need to navigate back and forth between the shop page and the quick view lightbox.
Increased sales: Making it easier for customers to view and compare multiple products increases the chances of them making a purchase. This can also help to increase your average order value, as customers are more likely to buy multiple items at once.
Keep lightbox open after adding to the cart
With most WooCommerce quick view plugins, customers are often forced to re-open the lightbox each time they want to add a new item to their cart.
We've added a new option to keep the lightbox open after adding a simple and/or variable product to their cart. It's especially useful for customers who want to add multiple variations of a product to their cart without interruption.
Streamlined buying process: Firstly, customers can quickly add multiple items to their cart without having to repeatedly open the quick view lightbox. This feature is especially useful for stores that have variable products with multiple variations.
Improved user experience: By keeping the lightbox open after adding an item to the cart, customers can easily continue browsing and adding items without interruption.
Increased sales: Finally, it helps to reduce abandoned carts. By removing the need for customers to continually reopen the lightbox, you can decrease the likelihood of them abandoning their cart due to a clunky purchasing process.
You can enable or disable this feature separately for simple and variable products. We recommend using it for variable products only. That way, customers buying simple products are taken straight back to the shop page after adding to their cart. This encourages them to buy multiple products. However, customers buying variable products stay in the lightbox, encouraging them to add more variants to their cart. It's the perfect balance.
How to get started with WooCommerce Quick View Pro 1.7
Existing customers can upgrade to version 1.7 from the WordPress Dashboard as follows:
First, navigate to your Plugins page and click "update" next to WooCommerce Quick View Pro. Or if you're not using the plugin yet, then you should purchase the quick view plugin and then install it on your WordPress site.
After WooCommerce Quick View Pro version 1.7 is installed, you can customize the previous-next arrows and keep lightbox open options to suit your store's needs. You'll find these options on the plugin settings page at WooCommerce → Products → Settings → Quick view.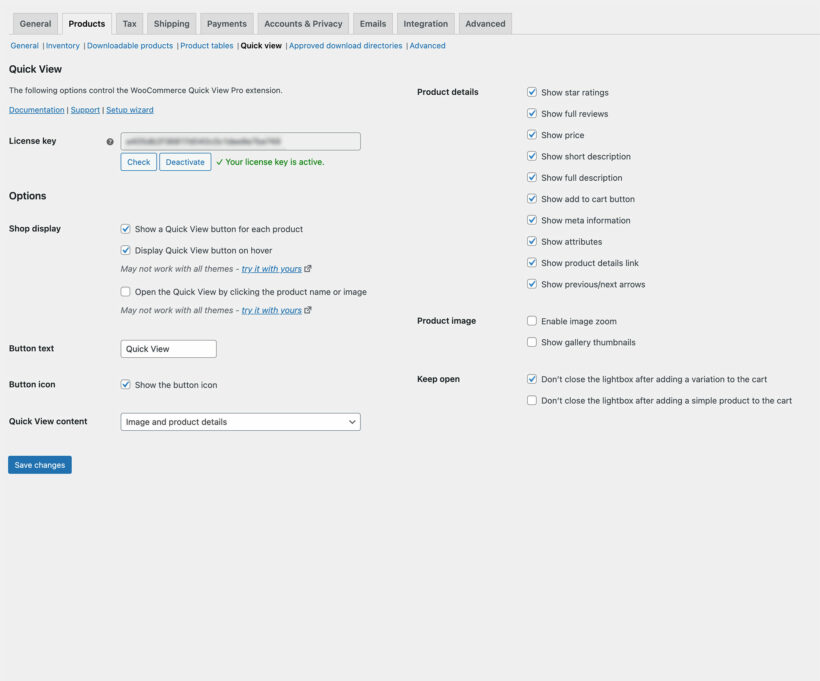 As you can see, WooCommerce Quick View Pro 1.7 is the perfect solution for those looking to add quick view to their WooCommerce store. The previous-next arrows and keeping the lightbox open after adding items to the cart are just two of the many features that make our plugin unique.
Give your customers the shopping experience they deserve and try WooCommerce Quick View Pro today.