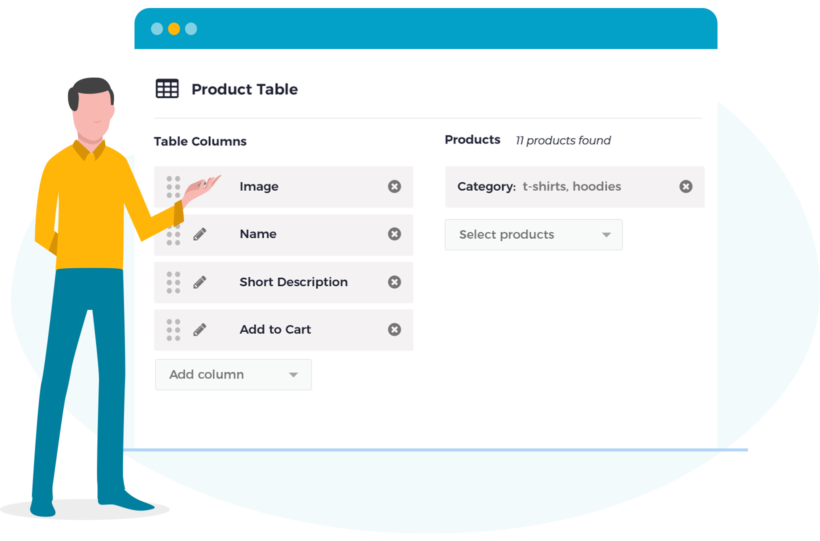 We have just released a free add-on for our bestselling WooCommerce Product Table plugin. Gutenberg Block for WooCommerce Product Table is a free plugin that provides an easier way to create product tables. Download it from WordPress.org today!
Until now, there were 2 ways to create product tables:
Add a shortcode anywhere on your site.
Automatically enable the product table layout on shop and category pages.
The new WooCommerce Product Table Gutenberg Block add-on provides a third way: the ability to create a product table using the Gutenberg editor.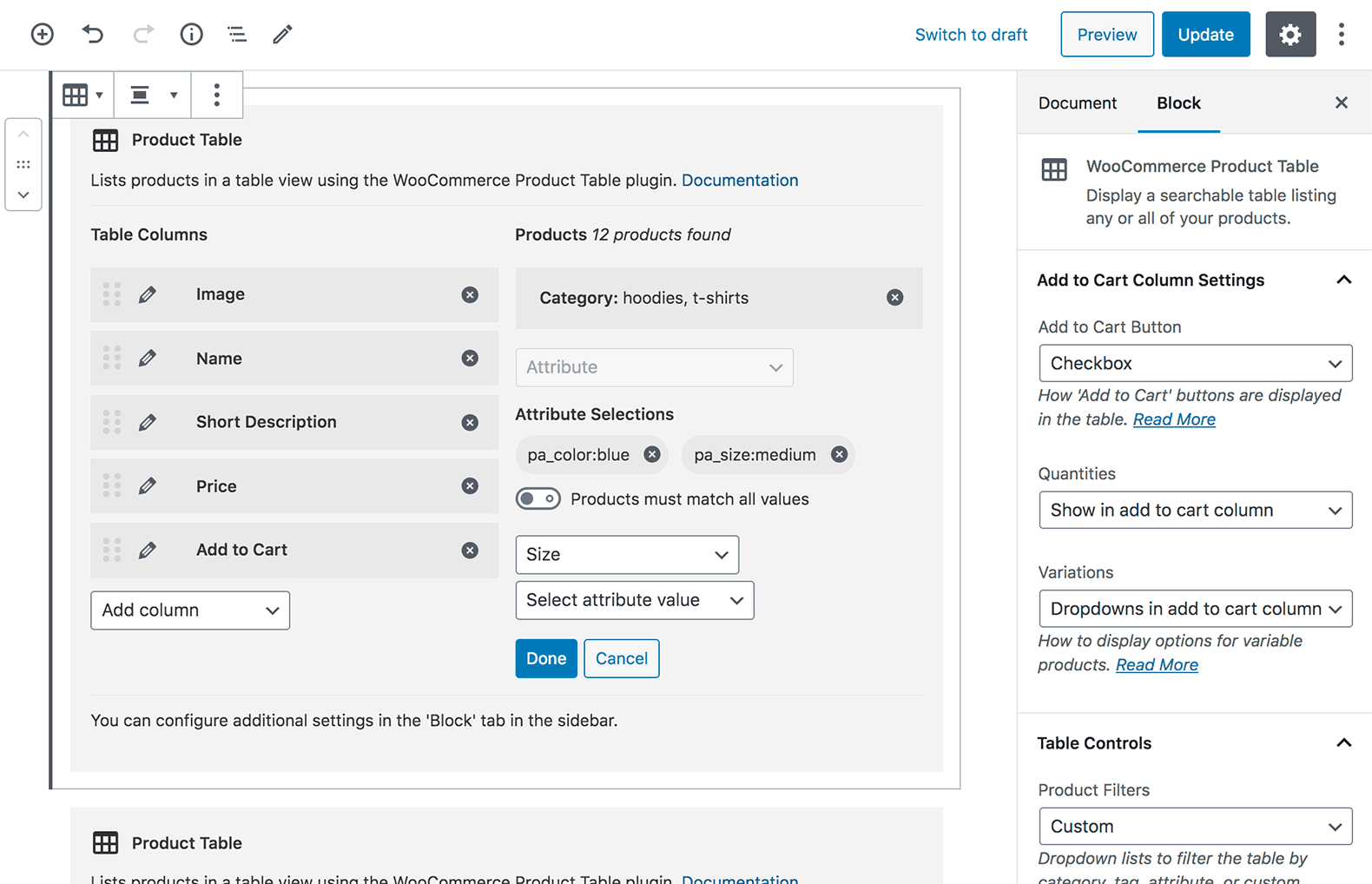 How does the WooCommerce Product Table Gutenberg block work?
When you install the free WooCommerce Product Table Gutenberg block plugin, you'll see a new Gutenberg block called 'WooCommerce Product Table' whenever you add a new block. Use this to add as many product tables as you like, each one different.
Each block will create a beautiful product table, so your customers can select products quickly and easily: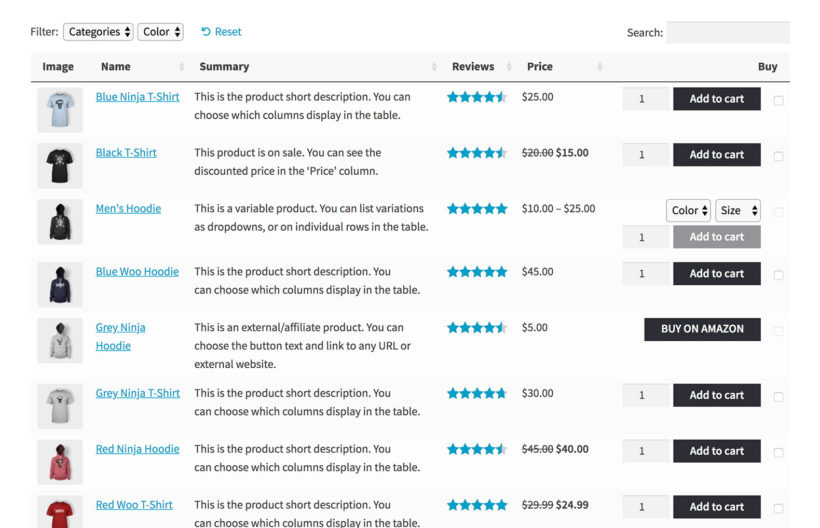 We've provided full documentation on how to use the product table Gutenberg block.
Why is it a separate add-on?
Even though the Gutenberg editor is now part of WordPress core, a lot of our WooCommerce Product Table customers still build pages using other plugins such as Elementor and Divi Builder.
The WooCommerce Product Table Gutenberg Block add-on is available for everyone who wishes to create product tables with the Gutenberg editor. By providing it as a free add-on, a product table block is now available to our Gutenberg users, while keeping the plugin as lightweight as possible for those of you who aren't using Gutenberg.
How can I create product tables with other page builders?
While the new Gutenberg block only works in Gutenberg, you can continue using WooCommerce Product Table itself with any page builder. Simply insert the WooCommerce Product Table shortcode into a Text or Code block for your chosen page builder.
We'd love to know if you'd like to see a similar add-on for other page builders (e.g. a WooCommerce Product Table Elementor add-on). Please send us a feature request and let us know!
Where can I get the Gutenberg block plugin?
The new WooCommerce Product Table Gutenberg block plugin is available to download free of charge from wordpress.org.
And if you're not using WooCommerce Product Table yet, get it today and start adding quick order forms to your store!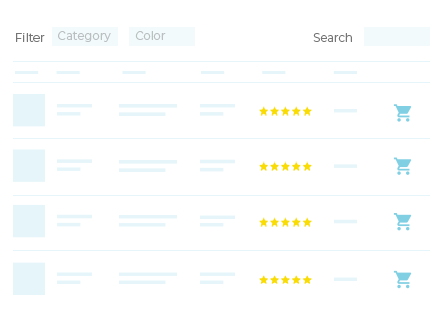 The easiest and most flexible way to list products and create quick order forms.