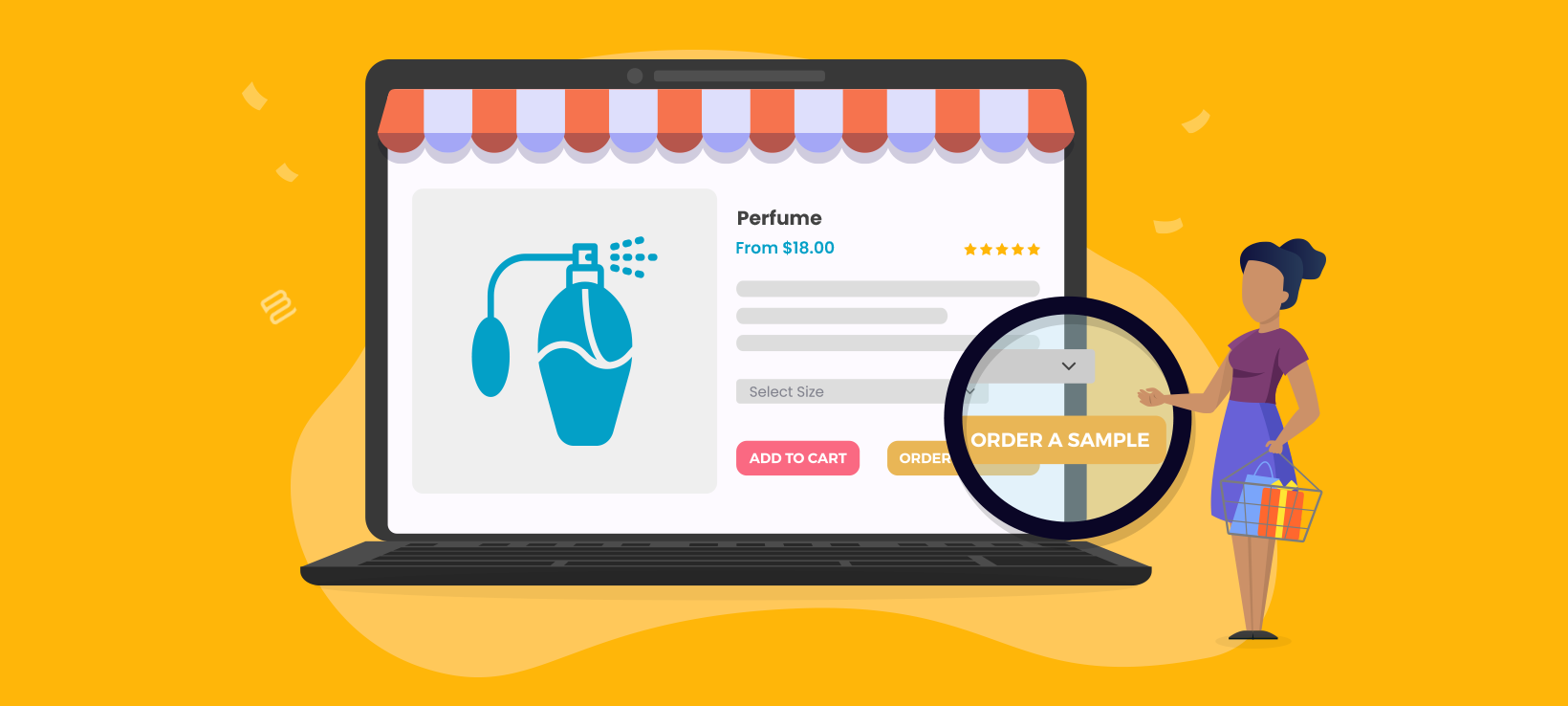 For certain types of products, customers need to order a sample before they will commit to making a full purchase. We have released a brand new plugin which makes this easy - WooCommerce Product Sample. Install it today!
Lots of online stores need a way for customers to order a free or paid sample, as an alternative or precursor to buying the full product. For example:
Perhaps they need to see it in their home to make sure it goes with their decor. They need

be be certain that they are ordering the right thing.

Maybe they need to see WooCommerce sample products in real life to help them decide between several options. After all, it's hard to see colors and textures etc. accurately on a screen.
Does the customer need a sample in order to check the quality of the product before committing?
Until now, there weren't any professional-level WooCommerce product sample plugins available. As a result, we got to work and created WooCommerce Product Sample, which launched today!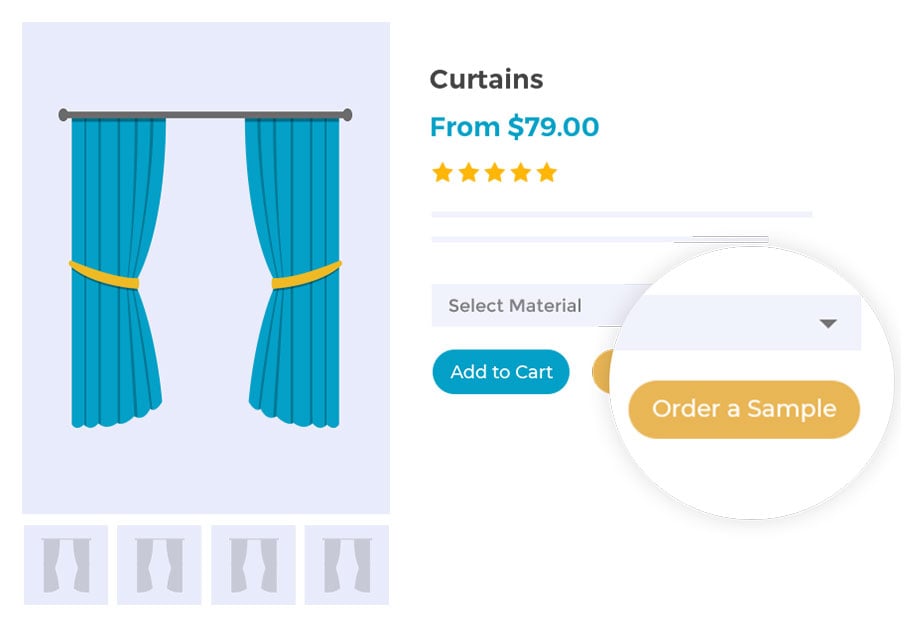 Let customers try before they buy with free or paid product samples, complete with follow-up emails.
Which types of products sell better if you offer samples?
Now there's a professional option for selling product samples in WooCommerce, it's time to think about whether samples could help your store.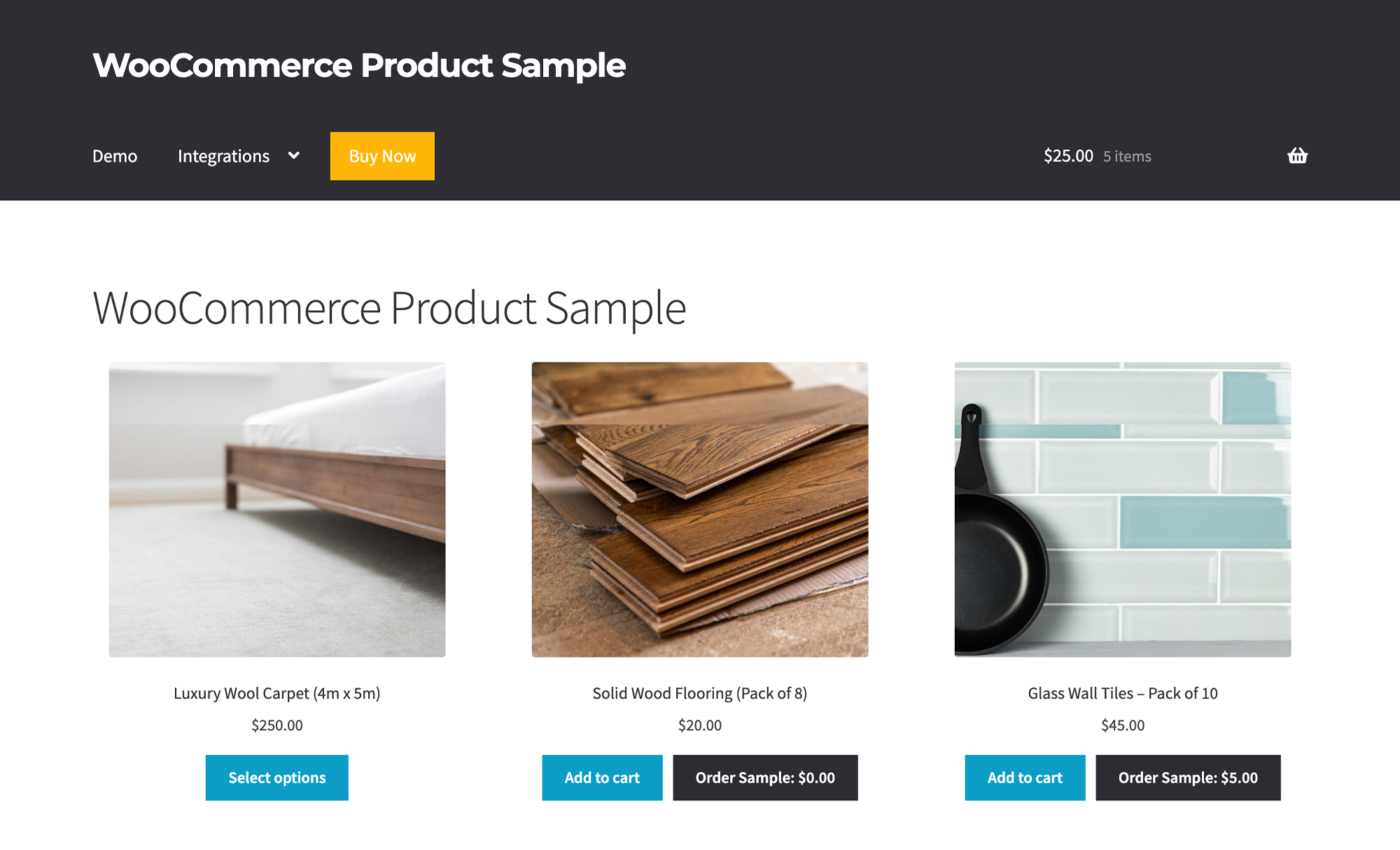 Offering trials or specimens isn't relevant for every store. The trick is to consider the type of items you sell, and whether offering product samples would increase your sales.
Here are some examples of products that sell much better if you offer samples:
Fabrics and soft furnishings

Curtains
Upholstery fabrics
Custom cushion covers
Made-to-measure clothing

Home improvement products

Floor and wall tiles
Carpets
Paint samples
Solid wood, laminate and composite flooring
Fabric or wood samples for furniture

Stationery and printing

Paper before a custom printing job
Paper, envelopes, business cards etc. before placing a bulk B2B order

Digital samples

Images (e.g. with watermark or low resolution)
Music tracks
Stock video
Free samples to boost marketing activities - this is often done at trade shows etc. and could easily be done via a website too
As you see, a WooCommerce sample product plugin can increase sales for all sorts of products. Will it have a similar result for the products in your store?
Important: Close the sale by following-up sales of WooCommerce sample products
Strangely, WooCommerce Product Sample is the first ever WordPress plugin that lets customers order sample products, and then sends them an email reminder to purchase the full product. I was amazed when our lead developer for the plugin discovered this - after all, it seems like such an essential feature!
When you sell sample products in WooCommerce, don't just wait for the customer to make a decision in their own time. After all, they might have ordered samples from your competitors too!
Instead, you will get more sale if you actively follow up the customer a few days after they receive the sample. This reminds them to place an order, providing direct links to the full product so that they can buy it quickly and easily.
You can easily do this with WooCommerce Product Sample, which comes with a built-in follow-up email. Simply install the plugin, tweak the suggested wording as needed, choose when to send it, and enable the email. It will be sent to customers a set number of days after they order sample products.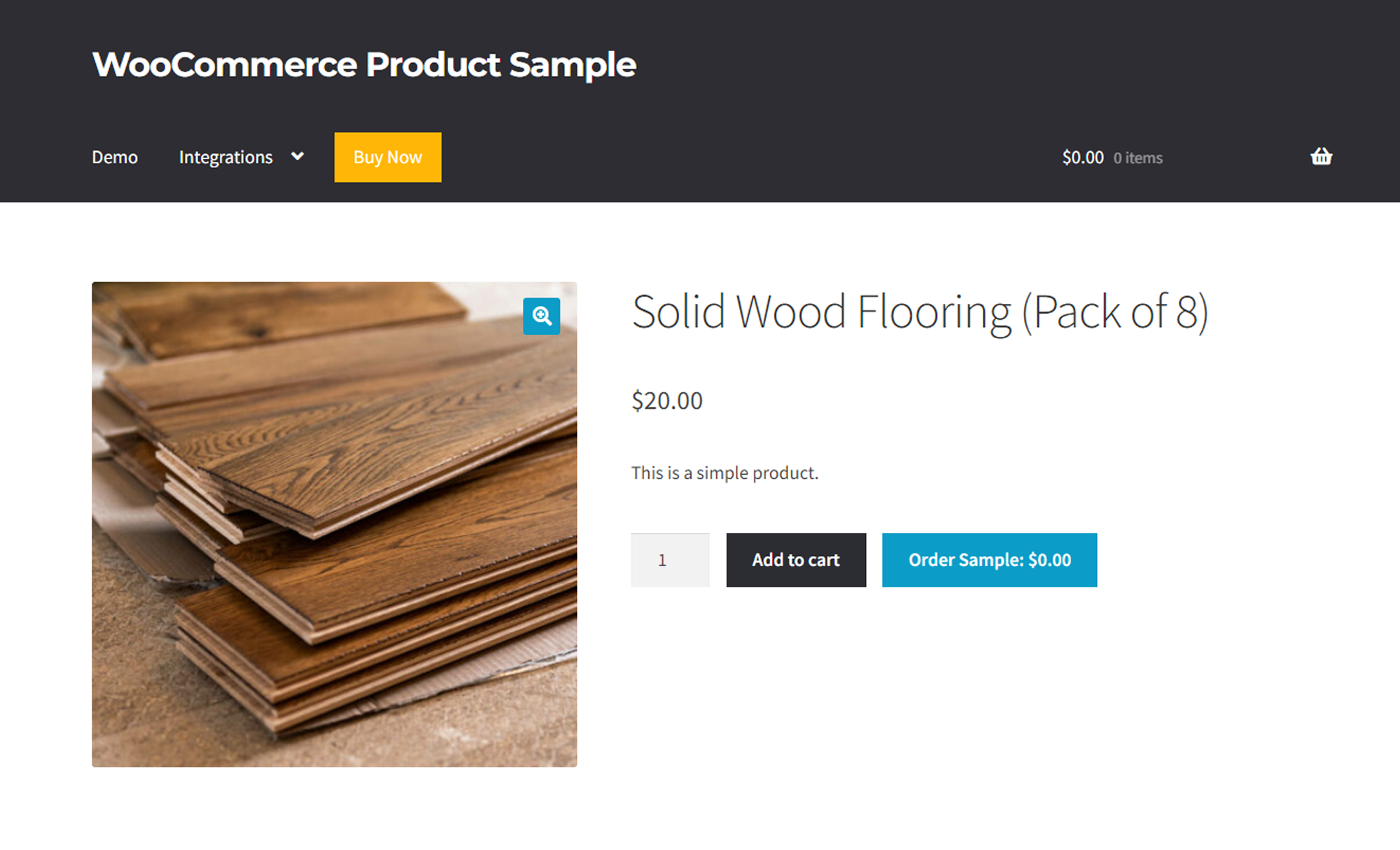 Remember: Sample products don't have to be free
When some people think of sample products, they think "free samples". You might give away a completely free WooCommerce product. But that's not the only option.
Sure, there are some types of WooCommerce product where free product samples make a lot of sense. Typically, this might happen where the full product is quite expensive, and it's cheap to produce and send a sample. In this situation, it can be very profitable to offer free samples because this generates more sales of a high value product.
For other types of product, offering free product samples is a terrible idea. This happens if the cost of offering samples is higher than the number of sales they generate.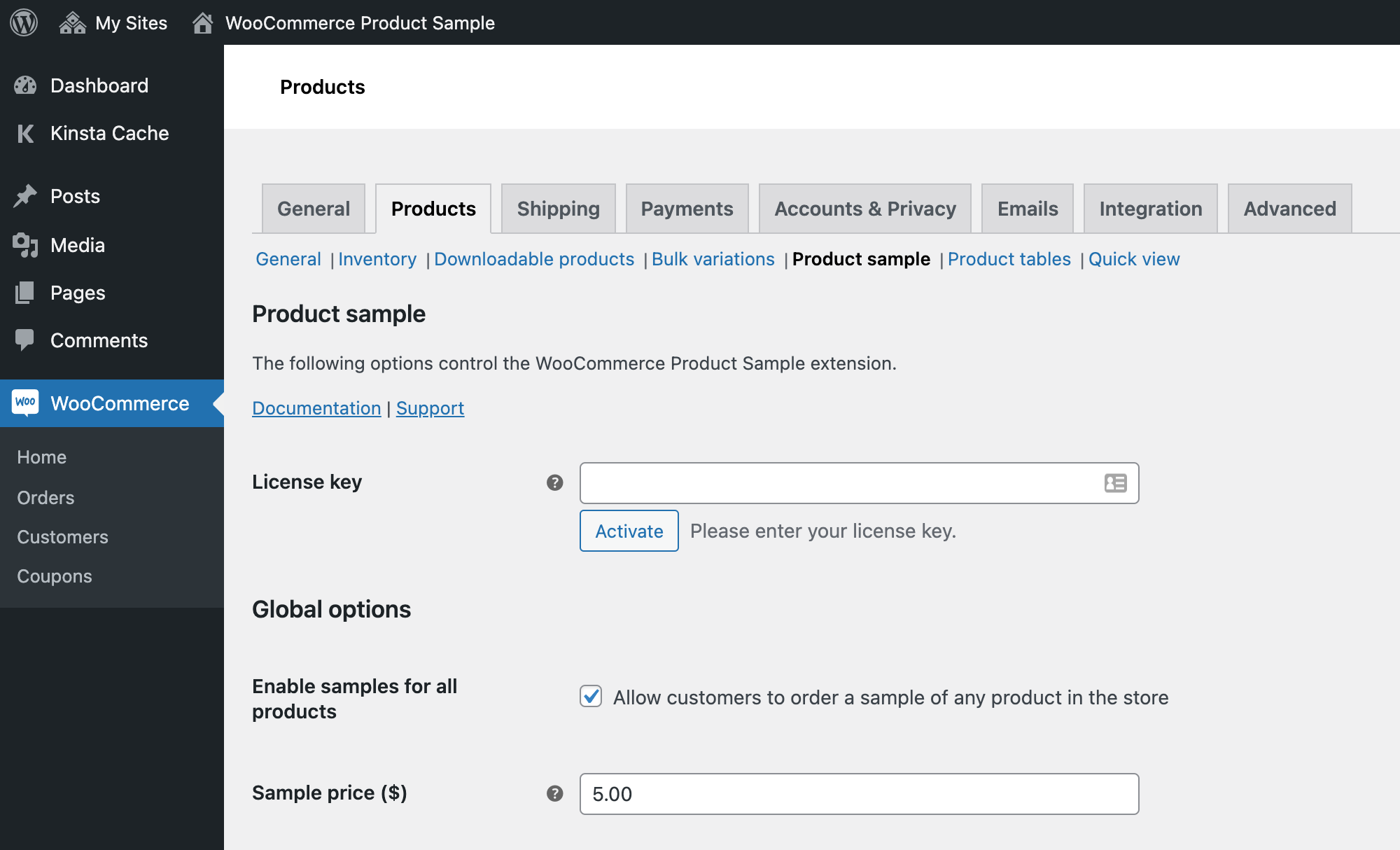 As a result, we've built both options into WooCommerce Product Sample. You can:
Give free samples with free postage.
Offer free samples with a postage fee, to cover your costs.
Sell samples at the break-even point so that you don't lose out.
Charge for samples and make a profit.
There's no right answer because every WooCommerce store is different. I recommend trying different options and monitoring the impact on your sales and conversion rate. That way, you can find the sweet spot for the type of products you sell.
Install the WooCommerce sample products plugin today
As you can see, WooCommerce Product Sample is the perfect way to increase your sales by offering free or paid sample products.
Install it today, choose which products to enable samples for, and whether or not to charge for them. You can even control details such as which shipping and tax class to use for your sample products.
The plugin comes with a full 30-day money back guarantee, plus full support from our WordPress experts.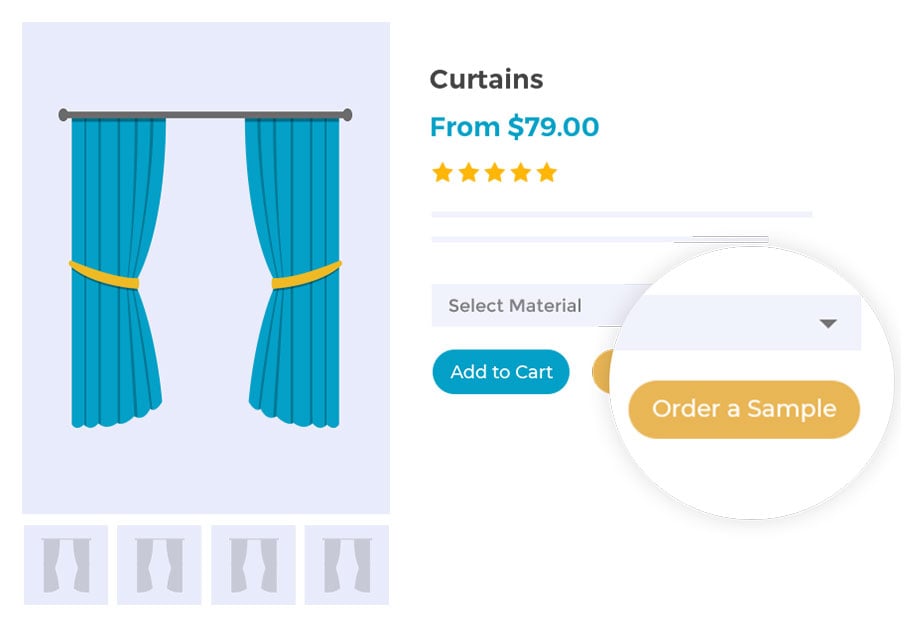 Let customers try before they buy with free or paid product samples, complete with follow-up emails.