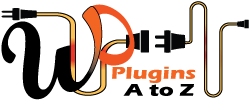 Yesterday I was interviewed by John Overall for the WordPress Plugins A to Z Podcast.
We discussed Barn2 Media's work, our WordPress plugins and our online course and e-book. 
John was a lovely interviewer and was very interested in our work.
Interview Transcript
John: Good morning, good afternoon or good evening - wherever you happen to be hiding out there on the globe today - and welcome to the interview show. I'm John Overall and with me is Katie Keith from Barn2 Media barn2.com. She's here to talk about the plugins they've released for the WordPress community - some of their premium plugins, it looks like they've got a couple of free plugins, and a whole bunch of other stuff. So we're gonna jump right into it. Welcome to the show Katie.
Katie: Hi John, thanks for having me!
[general conversion not included in transcript]
About Barn2 Media
John: So, tell us a little about Barn2 Media. What are you guys?
Katie: We're a WordPress agency. We started at the end of 2009 and we've been specialising in WordPress pretty much ever since. Until this year, our work focussed around developing websites for clients, so direct client work. This year we've branched out into selling WordPress-related products. In 2016 we've launched 2 free WordPress plugins and 3 premium ones. Also an online course and Kindle e-book to do with WordPress. It's another strand to the business, all tailored around WordPress.
Katie: We've done so many projects for clients, developing all different sorts of WordPress websites, we've got loads of ideas of different products we can produce that meet people's needs that aren't being met at the moment. So the client work gives us the ideas and then we develop them.
Discussion on Posts Table Pro WordPress plugin
John: Excellent! Well, let's talk about the first one. You've submitted one plugin for review which I haven't had a chance to review yet but it will be reviewed in an upcoming show. It's called Posts Table Pro. Can you tell me a little bit about what this plugin is for and how it helps people out?
Katie: That's right. Posts Table Pro is an interesting plugin because it creates a new way to display pretty much any content that you might be storing on a WordPress website. It's an off-shoot of our free plugin Posts Table with Search + Sort, which lets people display a table of their blog posts. A lot of blogs have 100's or even 1000's of posts. The free plugin lets you display your posts in a table to create a much easier way for people to find your posts - a bit like an index or table of contents. People don't have to scroll through pages and pages of posts. It keeps it all in one places and helps people find your posts more easily.
Katie: With the free plugin, we received a lot of demand from people wanting to display other types of content from their WordPress website - custom post types, products, events, all different sorts of data. Posts Table Pro is a more sophisticated version which lets you display a greater variety of information, all within a searchable, sortable, interactive table.
John: One of the things I noticed when I was briefly reviewing the plugin on your website is it's got a search option at the top. Is that search function stick with the whole site search or just with the specific posts that you've indexed?
Katie: The search is just for the table. It's separate from the default WordPress search which you might have added elsewhere. It's a way of filtering the table. So if you have the word 'Blue' mentioned lots of times in the table - whether's in the description, a tag or whatever, typing 'Blue' into the search box above the table will filter for that term. So it's a nice easy way for people to find what they're looking for within the table. There are also other ways to do similar things. They can click on columns to sort them. They can also click on categories or tags to filter by that category or tag. So there are a few different ways for people to quickly find information in the table which isn't normally easy to do on a WordPress website.
John: I kind of like that idea. I'm thinking about the number of podcasts I've done. I think 283 is our next show. We've covered lots of plugins in that time and sometimes even I have trouble going back and searching through. I'm like "I know I reviewed that, why can't I find it?" All I can remember is a keyword, so this sort of thing would probably help them dramatically to find a specific post with a specific keyword that was only used in that post. Is that the sort of thing it helps people do?
Katie: If you were displaying the content of the post within the table - because it just sorts what's in the table. But that's a good example because if each of your podcasts was added as a separate post with text and so on, you could create a table displaying that. You could divide your posts into categories, as per any WordPress blog, and then display the categories in the table. People might just want to listen to the ones that covered e-commerce, for example, so you could categorise or tag the e-commerce ones and they could search. But if they wanted to search the full content of the post, they'd probably use the standard WordPress search which covers everything, not just what's in the table.
John: Right, ok. So the table doesn't capture all the content that's in the post.
Katie: No, it's the information from the table that it filters, rather than being a global search which already exists.
John: Are there any different ways of setting it up, or does it always have the same columns?
Katie: There are lots of different options. There are various column options - anything from featured image, title, content, excerpt, tags - all the standard stuff that you store about WordPress posts. You can choose which columns to display in which order, rename them. There are tons of other options as well, like how it behaves on mobile and how the posts are sorted by default. It's all done by adding a shortcode, so you can have lots of tables on your website. For each one, you add a shortcode and use our documentation to configure the shortcode so that it works in whichever way you want. So for example you might want a table for each of your categories on different parts of your website - you can do that by telling the shortcode which category to display.
Discussion on WooCommerce Product Table Plugin
John: I'm looking forward to giving this plugin a good run for its money to see what it has! So tell us a little bit about the other plugins that you guys offer.
Katie: Ok. The first one that follows on from Posts Table Pro is WooCommerce Product Table. This was released just a few weeks ago in response to demand from Posts Table Pro customers. A lot of people were using Posts Table Pro to display WooCommerce products in a table. This is because WooCommerce products are a custom post type if you know how WordPress works behind the scenes. So lots of people were using Posts Table Pro for WooCommerce, but they were asking us for dedicated WooCommerce features such as Add to Cart buttons, select quantity and reviews.
So instead of bloating out Posts Table Pro, which is never a good idea, we've created a dedicated WooCommerce plugin called WooCommerce Product Table. This is basically Posts Table Pro but specific to WooCommerce, so it has much more specific WooCommerce support and integrates with all the different WooCommerce fields. A lot of people are already using that to display WooCommerce tables for things like product catalogues, trade areas, directories or thousands of products. There's lots of reasons why an e-commerce store might want a more table-based format for their products rather than the standard layouts you usually get with WooCommerce sites.
John: That's very nice. That looks like it works quite well. So tell us about the other plugins you guys have got.
Discussion on WooCommerce Password Protected Categories Plugin
Katie: The other paid one is WooCommerce Password Protected Categories. We also released that in response to demand from client who were looking for easy ways to create private areas within a WooCommerce online shop. Previously, you could do it using something like a membership plugin - which is quite a big deal to set up with individual user accounts, membership levels etc.
We identified that a lot of people just want to password protect a WooCommerce category. You'd think that would be built in but it's actually not. You can password protect products in WooCommerce, but you cannot protect a category. This is a nice, simple plugin that meets an important need - to password protect categories and create private areas of a shop. That might be a photographer with a different category for each of their clients and gives them a password for their own category after doing a photoshoot. This would let them buy their products without seeing other people's products. A lot of online shops have a public shop and a private trade or wholesale area.
Lots of people have a password protected category for their trade distributors while keeping the rest of their shop public. WooCommerce Password Protected Categories provides an easy way to do that. You simply password protect a category and that's it. You just give your password out.
John: That's a very nice plugin, I would like that. That's got lots of potential for expanding a WooCommerce store to be able to do multiple things.
Katie: It's funny because you'd think that if you've got an online shop, you want everyone to buy your products. But in the real world, a lot of shops have restricted areas and don't want the whole world to be able to see their products. It's got some clever features such as if you password protect a category then you can create sub-categories and they will automatically be protected with the same password. So you can create quite complex category structures within the navigation. All the customer has to do is enter the password anywhere within that structure once, and then the whole area is unlocked for them. They don't have to enter a password for each page or category. It's easy to use but it makes it nice and simple for the customer to.
Discussion on WordPress Events Website Online Course & E-Book
John: Well that's very nice, I like that one. You've also mentioned that you guys have an online course and an e-book. What are those?
Katie: Those are based around the same topic, so it's good to talk about those together. They both teach you how to create an events website using the Events Calendar suite of plugins. They're by Modern Tribe, an American WordPress company. The reason we created those is because a huge proportion of our clients want to display events in a website and want to know how to do it.
John: Yeah, I'm facing that problem now.
Katie: Oh, ok! It's more than anything else really. More than membership, more than just a standard WooCommerce shop! We just get tons of enquiries about people wanting to do an events website. Some of them pay us to develop their website. Others are on a budget and want to learn how to do it themselves. When I looked, there weren't any online courses or dedicated e-books about how to do that. We chose our favourite events plugins which are very flexible and modular and let you create all sorts of events websites. We developed an online course and the accompanying e-book to show people how to do that - with lots of tips about how to monetise your events, increase bookings and that kind of thing.
John: Very nice! That is something of major value to people. I'm facing that problem right now with developing a couple of clients' sites. I used to use a different events system which finally I've just given up hope that they'll ever get it right. I've just started switching to Modern Tribe. I noticed that one of the things that's happened several episodes back in the podcast. We've suddenly had Modern Tribe plugins that have been created showing up. This shows me that Modern Tribe has managed to capture the major market for plugins. Which tells me they've hit the nail quite squarely on the head. So that's a great thing to be offering up to people.
Katie: I think they've got a good setup. They've got the free Events Calendar plugin and various extra extensions. The basic events plugin is quite comprehensive but you can add on various extensions to achieve different functionality. You can buy the booking plugin or whatever. It seems to be very popular.
John: Well, much appreciated Katie and we appreciate you coming to the show. This is the point where you get to tell listeners how they can contact you.
Katie: Everything is on our website barn2.com. That describes all our direct services that we provide for clients, and also our different plugins, online course and everything. Check it out and get in touch if you're interested in anything.
John: I hope people will. I'm definitely going to encourage it. Your plugins will definitely appear in upcoming shows of the WP A-Z Plugins podcast. Thank you very much for talking with me here today Katie, I much appreciate it.
Katie: Thanks for having me, it was good to speak to you John!