Version 2.5.2 of WooCommerce Product Table is now available. As well as compatibility with version 4.0 of WooCommerce, it contains an exciting new feature - an easy way to automatically use the product table layout on your shop and category pages! 
Until now, most people used a shortcode to add tables to any normal page on their WordPress site. The shortcode is great (with over 50 options!) and will continue to be available. However, there was no easy way to automatically replace the default layouts on your WooCommerce shop and category pages with product tables. To do that, you had to download a PHP file from the plugin knowledge base and upload this to your child theme.
In the new version of WooCommerce Product Table, you can do this in seconds - there's no need to modify template files!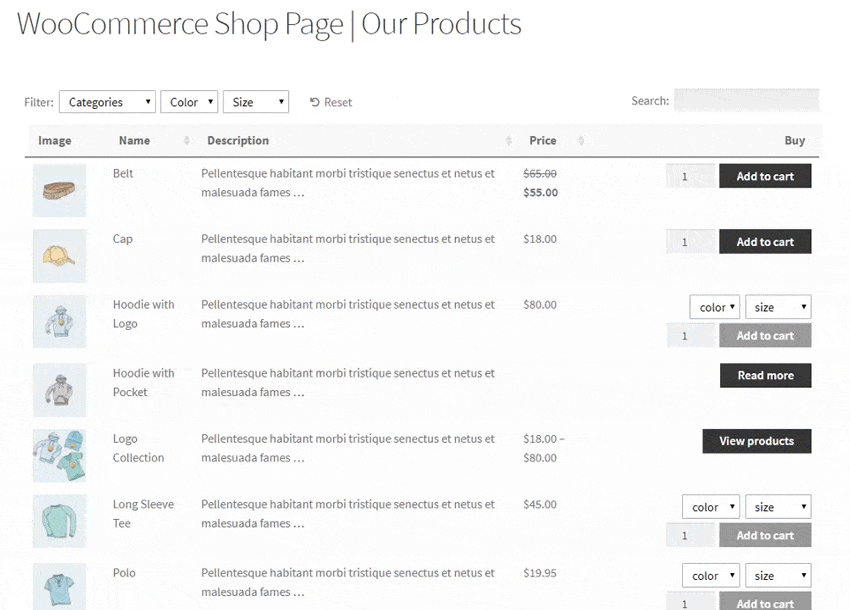 How to use the new feature
You'll find two new options on the WooCommerce Product Table plugin settings page:

The first option adds the product table layout to the main shop page in WooCommerce. The second option adds product tables to all your category pages. You can use them alone or together - for example, if you want to use the default layout on your storefront and product tables on the category pages.
If your shop and category pages normally have a left or right sidebar, then the sidebar will still appear when you switch to the product table layout. Similarly, if the shop is normally full-width then it will remain full-width when you activate the product table layout. You can change this using the options in your theme.
Where to get the plugin
If you're already using WooCommerce Product Table, you can update to version 2.5.2 from the WordPress Dashboard. Otherwise, get the plugin today and transform your shop and category pages - the easy way!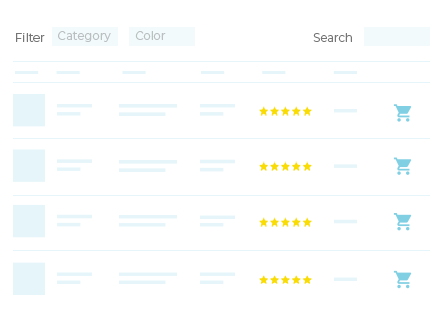 The easiest and most flexible way to list products and create quick order forms.