We've just released version 1.6 of our WooCommerce wholesale plugin, which has several exciting new features! Learn about them here, and find out where to get the plugin. 
Our WooCommerce Wholesale Pro plugin was first released in June 2020 and has quickly grown into one of the market-leading WordPress B2B platforms. Since then, we have been constantly innovating and adding new features. Version 1.6 is no exception.
WooCommerce Wholesale Pro v1.6 has lots of new features which our customers have asked for. Keep reading for a quick summary of them all.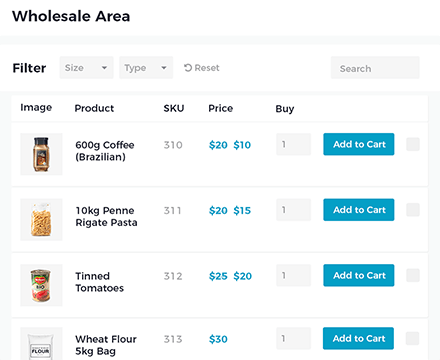 Install WooCommerce Wholesale Pro today and get a complete wholesale store - the easy way!
New! Wholesale price display options
Previously, wholesale prices were always shown with the regular price crossed out, and the wholesale price for your role displayed alongside.
Now you can choose between two wholesale price display options:
Display the wholesale price alongside the crossed out recommended retail price.
Show the wholesale price only.
Of course, if you have multiple wholesale roles with different pricing then each user will see the correct price for their role.
Further reading: Complete guide to building a B2B WooCommerce wholesale store. 
New! Alternate content for 'Hide Price Until Login' option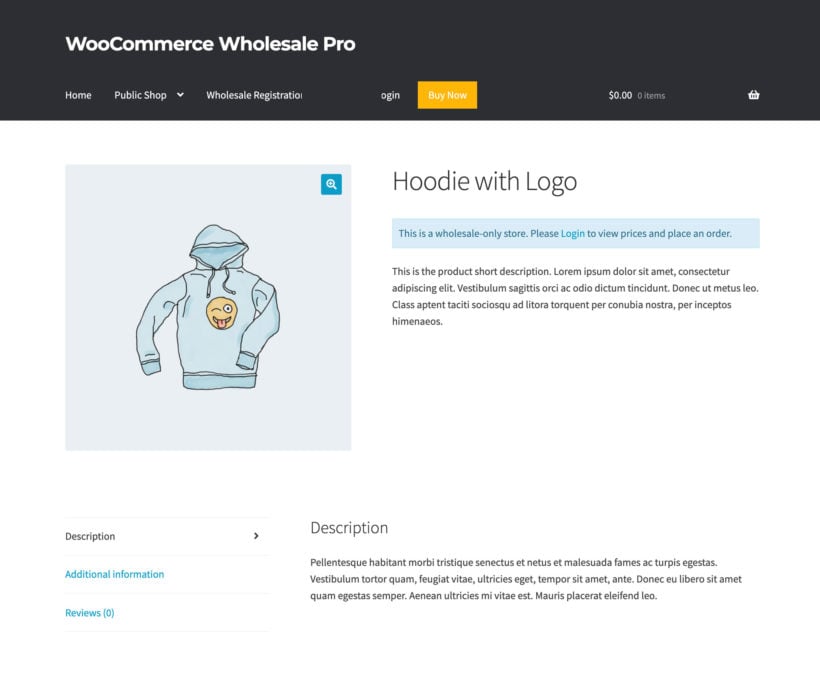 We added the popular 'WooCommerce hide price until login' feature back in version 1.1. The new version of the wholesale plugin improves on this by letting you display alternate content when prices are hidden.
Previously, if 'Hide Price Until Login' was enabled then guests and logged out users would see the products without any pricing. However, there was nothing to tell them that they could login to see the prices.
You can now add alternate content which will appear instead of the price on the single product page. This will appear as plain text, or you can use additional styles from your theme to add boxes and other options.
Integration with multi-currency plugins
Lots of you have asked for a way to use WooCommerce Wholesale Pro with your favorite multi-currency plugin. We have now added compatibility with WPML's WooCommerce Multilingual plugin and Aelia's WooCommerce Currency Switcher.
This means that you can create a multi-currency store, and wholesale users will see the correct B2B pricing for their currency and role.
Where to get the new wholesale features
If you're already using WooCommerce Wholesale Pro then you can upgrade from the WordPress Dashboard. Otherwise, install the plugin today and add a sophisticated wholesale area to your WordPress site in minutes!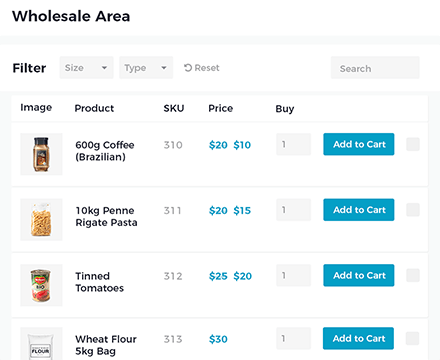 Install WooCommerce Wholesale Pro today and get a complete wholesale store - the easy way!