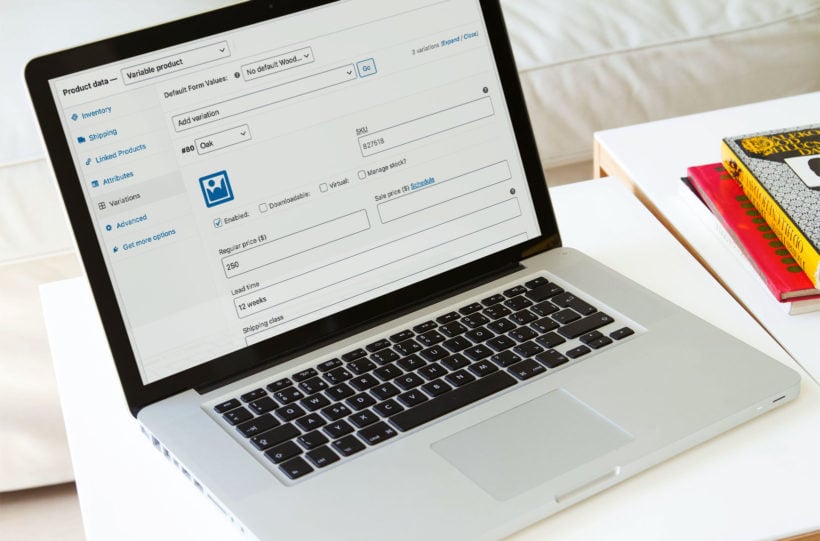 In response to popular demand, we've added a new feature to our WooCommerce Lead Time plugin. Now you can display a separate lead time for each product variation.
Until now, WooCommerce Lead Time let you display a global lead time for all your products, or a different waiting time per product. Variable products would show the same lead time for all variations. Lots of you have asked for a way to show a different handling time per variation, and we're delighted to have given you what you wanted!
Existing customers can update to version 1.1 from the WordPress Dashboard. If you haven't bought WooCommerce Lead Time yet, get it now: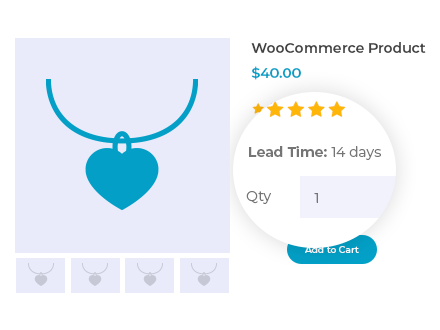 The only plugin to show waiting and processing times on the product page.
How to add variation lead times in WooCommerce
Once you've installed the latest version of WooCommerce Lead Time, you can start adding individual product variation lead times:
If you want to display some general text before the individual variation lead times, add this on the plugin settings page at WooCommerce → Settings → Products → Lead Times. For example, if you add "Lead time:" then this text will appear before the lead time for each product or variation.
Go to the 'Edit Product' screen for any variable product.
Scroll down to the 'Product Data' section and open the 'Variations' tab.
Click to edit a variation and you will see a lead time field.
Enter the variation lead time, e.g. "5 days".
How customers see the variation lead time in the front end
When a customer views the variable product and selects a variation, the lead time will appear above the add to cart column: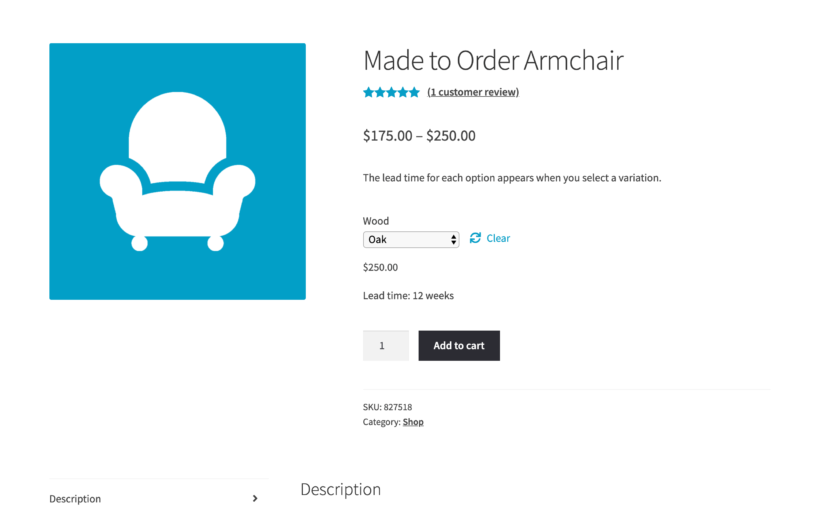 Where else can I display the lead time for each variation?
If you use WooCommerce Lead Time with our other plugins such as WooCommerce Product Table or WooCommerce Quick View Pro then the variation lead times appear in the product table or quick view lightbox. This is a neat way to show lead times outside of the single product page.
How to get the new feature
If you're already using WooCommerce Lead Time, simply head to Dashboard → Updates in the WordPress admin and update to the new version from there. If you haven't got the plugin yet, buy it now: