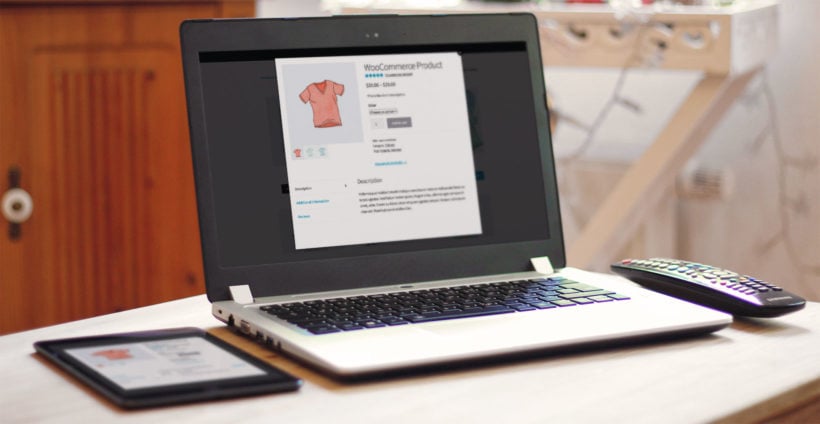 Version 1.6 of WooCommerce Quick View Pro is now available. It contains lots of exciting new features that our customers have requested.
Display quick view buttons on hover
You can now display quick view buttons when a customer hovers over a product image on the shop or category pages. You can use this on its own, or in addition to the quick view buttons which appear next to the add to cart buttons.
If you're looking for WooCommerce quick view hover then this is the product for you.
Enable the hover option on the plugin settings page at WooCommerce → Settings > Products → Quick view.
Please note that the rollover effect will only work with themes that follow the standard WooCommerce conventions. We've added a preview link to the settings page so that you can check it with your theme before enabling it on your live site.
Show the main description, full reviews and attributes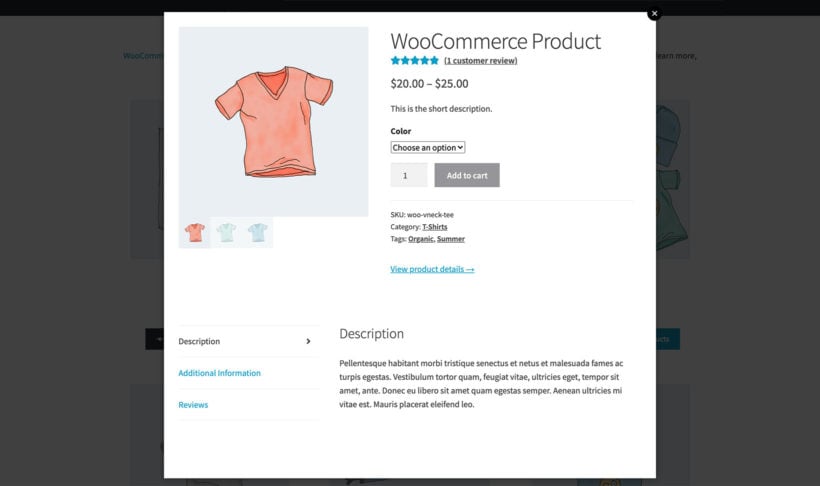 Lots of customers have asked to show extra information about your products in the quick view lightbox. You can now add a tabbed section to the bottom of the lightbox containing:
The full product description
The full reviews (you can still show the start rating under the product name)
Product attributes
Enable each of these on the plugin settings page.
Category-level control

Previously, you could only enable quick view globally for all products. You can now override the global option for specific categories or sub-categories, giving you more fine-grained control.
Disable quick view on mobiles
Some of you have asked for a way to disable the quick view buttons on mobiles. You can now do this by enabling the new hover feature while leaving the other quick view buttons disabled.
The hover buttons (by definition) don't work on touchscreen devices, and therefore won't show on mobiles.
Usability tweak - close the lightbox more easily
To improve usability for your customers, they can now close the lightbox by clicking anywhere outside of it - instead of just clicking the X icon.
Where to get the new features
Existing customers can update to version 1.6 of the plugin from the WordPress Dashboard. Read the full changelog. You can then start using all the new features, including the WooCommerce quick view hover, full description, and more.
If you're not using the plugin yet, get it today and speed up shopping in your store!