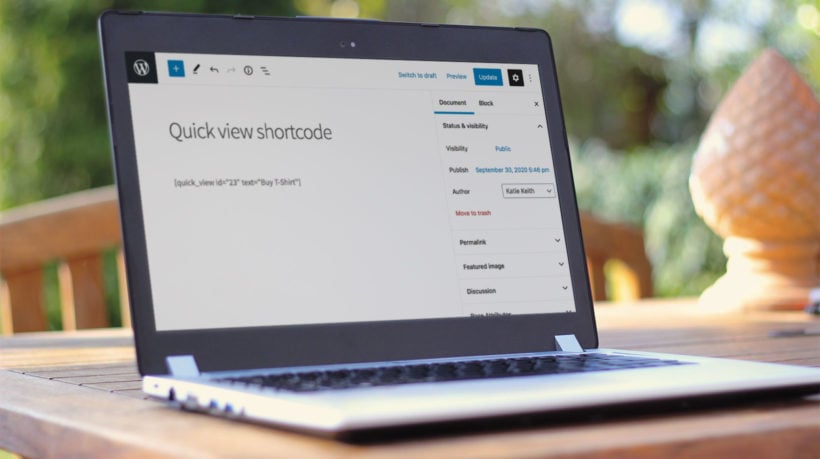 We've just released version 1.5 of our WooCommerce Quick View Pro plugin. It contains some exciting new features which our customers have asked for, as well as lots of behind-the-scenes improvements. 
New shortcode - add quick view buttons anywhere!
We've added a shortcode which lets you insert quick view buttons anywhere on your site. This is an excellent way to boost sales of specific products, outside of the shop and category pages.
You can now add quick view buttons for a specific product to normal pages, blog posts, widgets, or anywhere else you can think of. For example, imagine that you're writing a blog post or review about a specific product. Instead of linking to the single product page, use the shortcode to add a quick view button directly to the post. Readers can learn more about the product and add it to their cart without leaving the page!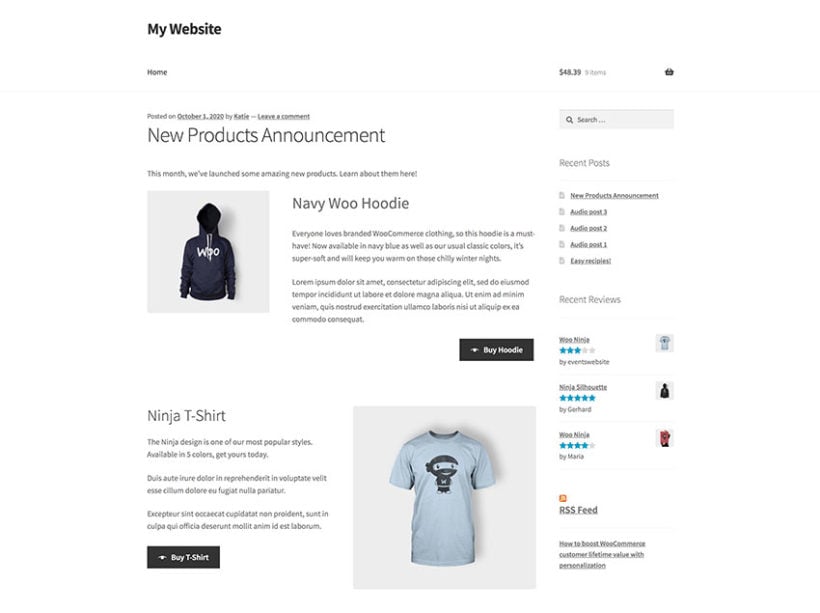 To create a quick view button for a specific product, just add the shortcode [quick_view id="123"], replacing "123" with the product ID.
The text for the quick view button is controlled on the plugin settings page. You can override this directly in the shortcode like this: [quick_view id="123" text="Buy T-Shirt Now"]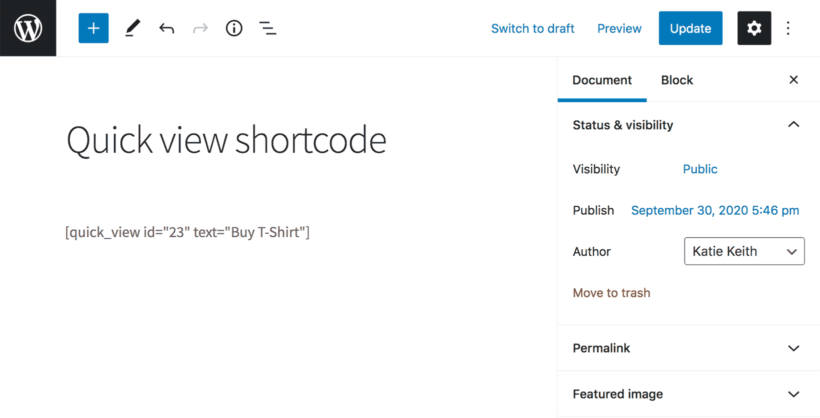 Learn more in our complete guide to WooCommerce Quick View Pro shortcodes. 
New 'View product details' option
We've also added a new option which lets you add a 'Show product details link' link to the quick view lightbox, linking to the single product page. This is useful if you want to offer a quick view facility, while providing a way to access the product page where customers can see more information (e.g. the full description and reviews).
You can enable the product details links at WooCommerce → Settings → Products → Quick view.
Where to get the new features
If you're already using WooCommerce Quick View Pro then you can update to version 1.5 from the WordPress Dashboard.
Alternatively, get the plugin today and start using it straight away!