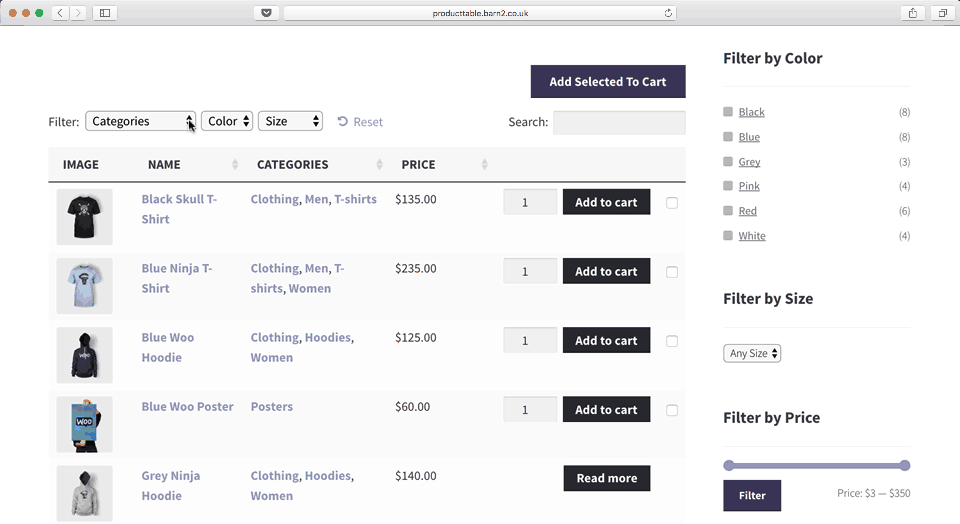 Since we first launched WooCommerce Product Table in 2016, it's grown to be used on over 3,000 WooCommerce stores. It's popular for everything from restaurant ordering systems and product lists to wholesale bulk order forms and...well, pretty much anything else that benefits from WooCommerce products and tables!
We're happy to have created a successful WordPress product that helps people get more from WooCommerce. But our success has also led to an uptick in people searching for and supplying WooCommerce Product Table nulled releases.
In fact, maybe you ended up at this article because you were searching for a WooCommerce Product Table nulled version yourself…
We understand why you might be looking for a cheaper alternative - not everyone has the same budget. But beyond the fact that any WooCommerce Product Table nulled versions are not authorized by us, we also want to explain some of the benefits to you of purchasing an officially licensed and supported version.
See - beyond that money helping us keep the lights on and continue to maintain and improve WooCommerce Product Table - it also helps save you time and get more from the plugin. And more importantly, it keeps your website stable and secure, which is vital for any e-commerce store.
Keep reading to discover the top six reasons not to use nulled versions of WooCommerce Product Table.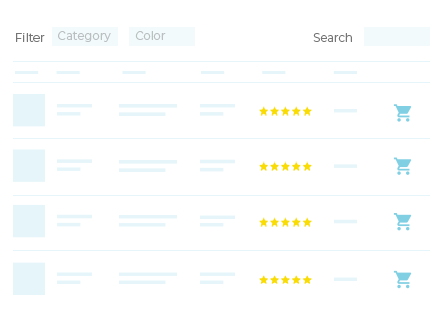 Purchase an official license with a 30-day money back guarantee.
Six reasons not to use WooCommerce Product Table nulled versions
1. Paying customers have access to support (and customers love our support!)
If you use a nulled WooCommerce Product Table free download, you won't get access to any support.
Support is one of the things that we pride ourselves upon, and if you read the WooCommerce Product Table reviews from real customers, you'll see the quality of our support come up again and again: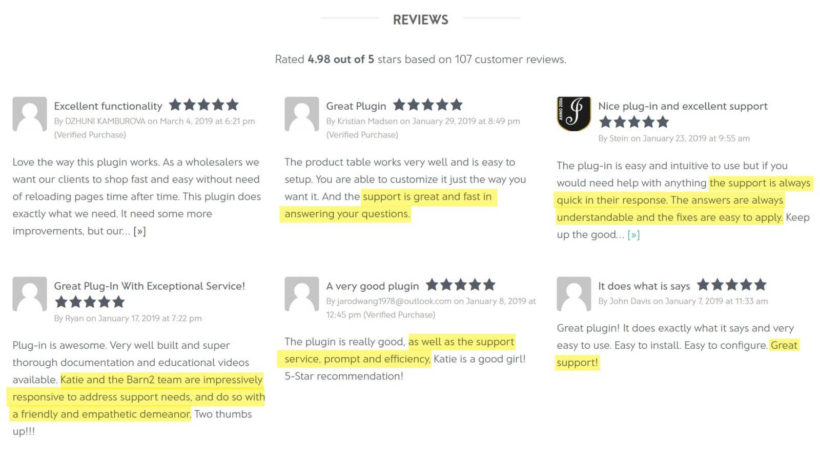 In addition to helping you with the basics, we always strive to go above and beyond. We want to make sure WooCommerce Product Table functions as well as possible for each and every customer.
For example, we've helped customers fix mistakes in their shortcode and integrate the plugin with the rest of their site. Often, we even offer general suggestions for how to use WooCommerce Product Table to boost sales for specific types of products.
Offering this high level of support isn't just about helping you use the plugin, though. It's also about helping you save time that you might otherwise waste if you're using a nulled version of WooCommerce Product Table. And it's about helping you make more money from your WC store.
As you've probably heard, time equals money, so the "free" nulled plugin isn't always the most affordable option if it causes you to waste hours trying to do something that our support could've helped you with right away. And if you lose out on opportunities to use the plugin in a way that will increase your sales, then you're actually leaving money on the table.
2. No updates (a big deal for bug fixes and security)
If you're using a licensed version of WooCommerce Product Table, you'll receive update notifications in your WP dashboard. As a result, you can update the plugin with a single click, just like you can with any plugin you've installed from WordPress.org.
However, with a nulled WooCommerce Product Table download, you won't receive update notifications, nor will you be able to update the plugin from your WordPress dashboard.
The big issue here is that you will not be notified of, nor receive, any updates that apply to:
Bug fixes
Security patches
Compatibility issues
Not being able to promptly apply those updates as we release them might cause an issue on your site, especially because of the next issue...
3. Compatibility issues
This one ties with the point above. However, compatibility issues deserve a special mention because there are a lot of moving parts to WordPress. As the plugin developers, we need to stay on top of these to make sure WooCommerce Product Table keeps functioning properly.
The biggest one is WooCommerce itself. The WooCommerce team releases a new version about every month or so (sometimes more).
That means we need to test WooCommerce Product Table's compatibility pretty much every single month. The same goes for new WordPress core releases, especially major releases.
Beyond that, WooCommerce Product Table also works well with a number of other popular plugins. All of those plugins are constantly changing themselves, which requires further testing to ensure compatibility with WooCommerce Product Table.
Without a license key and update notifications, you might miss out on new versions designed to keep WooCommerce Product Table compatible with the other plugins at your WordPress site. Using WooCommerce product table nulled simply isn't worth the risk.
4. No new features
Since its initial release, we've been constantly improving WooCommerce Product Table with new features and enhancements.
For example, the plugin started as a shortcode only. 2 years later, it now has a full visual interface where you can configure all of its settings.
Most recently, we launched an integration with our WooCommerce Quick View Pro plugin. This adds product quick view support to WooCommerce Product Table.
If you're using an older WooCommerce Product Table nulled download, though, you might not have access to these features.
Beyond that, adding these new features requires time and effort. Your official purchase gives us the resources to continue improving WooCommerce Product Table with new features in the future.
5. You don't know what's in a nulled WooCommerce Product Table download
The simple fact is that, when you download WooCommerce Product Table from a nulled plugin site, you have no idea what else that site has added to the code.
Such sites are not operated as a charity, and they're going to make their money somehow.
In the best case scenario, such a site might just charge a monthly subscription fee. In the worst case scenario, they might add a malicious backdoor that lets them take over your site and, say, inject malicious links into your site's footer.
Whether you're building your own site or a site for a client, this risk is not something you want.
When you purchase from the official plugin page, you can have the peace of mind that you know you're getting 100% clean code that's authorized by us.
6. There's no risk to purchasing a license!
Finally, we know that you might be searching for a nulled Woo Product Table download simply because you want to test if the plugin can do everything you need it to before cracking open your wallet.
We understand the feeling. We certainly don't want you to waste money if you're not sure whether or not WooCommerce Product Table is right for your needs.
That's why we offer a 30-day money back guarantee - no questions asked.
So if you're on the fence about whether WooCommerce Product Table is the right tool for the job, just go ahead and buy a license and try it out.
If you're not 100% happy, just get in touch and we'll give you a full refund.
Get your official copy of WooCommerce Product Table
By skipping the WooCommerce Product Table nulled versions and purchasing an official license, you're ensuring that you always have access to:
The latest version of the plugin, complete with bug fixes and security patches
Clean code, with none of the malicious backdoors that some nulled plugin sites add
The latest compatibility fixes for WordPress, WooCommerce, and other compatible plugins
An ever-evolving list of new features and functions
Beyond that, you get above-and-beyond support to help you get the most from WooCommerce Product Table. This saves you from wasting time on figuring out something our support can solve for you.
Finally, with a 30-day money back guarantee, you can purchase an official license at no risk to your wallet: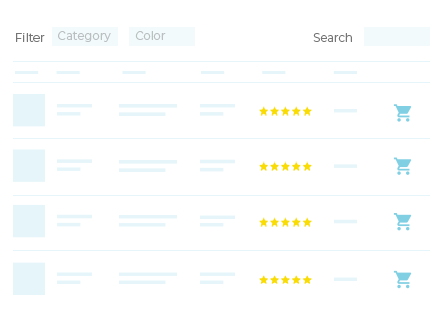 Purchase an official license with a 30-day money back guarantee.