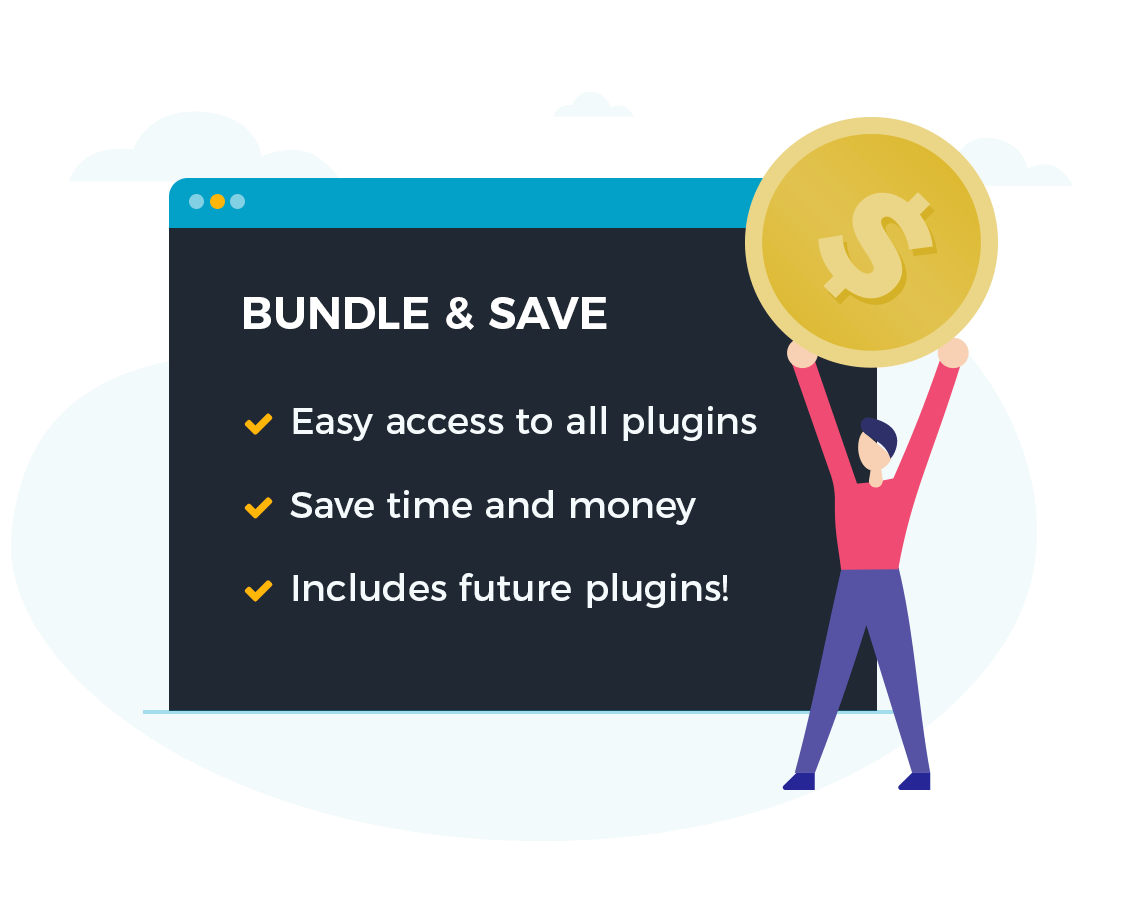 Launched today, you can now save thousands of dollars by buying our WordPress and WooCommerce plugins together as a bundle.
Previously, our plugins were only available for purchase individually. In the past year, we've launched lots of new WordPress and WooCommerce plugins. As a result, more and more customers are using several of our plugins at once - and we want to give them a better deal!
This is particularly important because it's a good idea to use plugins from the same company where possible. This is the best way to make sure all the plugins on your site run smoothly together, and that you're fully covered for support with any problems.
Barn2 bundles are the cheapest way to expand your collection of Barn2 plugins. You can buy a brand new bundle or upgrade your existing plugin license. Either way, you can save thousands of dollars compared to buying each plugin individually!
Choice of 3 bundles
We've provided a choice of 3 plugin bundles, depending on the type of website and the number of sites you require:
Premium WordPress Bundle - Access to 3 premium plugins, plus future WordPress plugins (excludes WooCommerce plugins) for 1 site.
Premium WooCommerce Bundle - Access to 7 premium plugins, plus future WooCommerce plugins for 5 sites.
All Access Pass - Access to ALL current and future Barn2 plugins for 20 sites.
Get future plugins for FREE!
Whenever we launch a new plugin and add it to one of the bundles, existing bundle customers will receive the new plugin free of charge.
Even if we increase the price of the bundles for new customers in future, those with existing subscriptions will never pay more - regardless of how many plugins we add to the bundle. The price you pay today is locked in forever.
As a result, you can save money by buying a bundle straight away.
Can I upgrade my existing license to a bundle?
If you already have a license for a Barn2 plugin, then you can upgrade to a bundle and just pay the difference. This is how to do it:
Log into your Account.
Find the purchase that you wish to upgrade to a bundle, and click 'View Licenses'.
On the next page, click 'View Upgrades'.
Select the bundle that you wish to upgrade to, and you will be taken to the checkout to complete your purchase.
Where to buy a bundle
You can find out more and buy a bundle on our website.
We hope you like the new bundles and would love to hear your feedback - please leave a comment below!