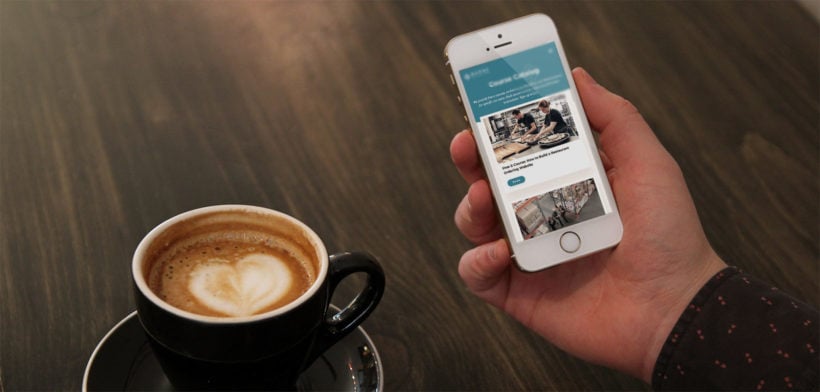 Barn2's new online e-courses are 100% free. They're designed to get you up and running with our most popular use cases. Choose a course and sign up today!
We're always looking for ways to help people to set up our plugins more easily. While our plugins are easy to use and well documented, we realise that they're only one part of your overall website. As well as having the right plugins, you need to know how to sign up for web hosting, install WordPress, and how to use other plugins such as WooCommerce.
Our new online courses bring together everything you need for our most popular use cases. As well as showing you how to use our plugins, you can see us creating a complete website for that exact use case. Watch the videos, read the step-by-step written instructions, and follow along to create your own website.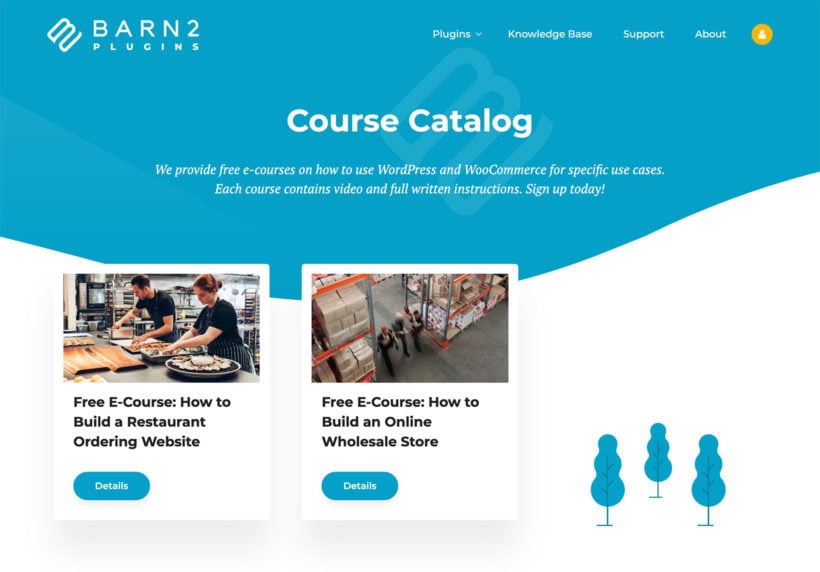 To start, we've created WordPress online courses about how to build a document library, restaurant, or wholesale ordering e-commerce site.
Free E-Course: Create an Online Document Library
All sorts of organizations need to make documents or other resources online - whether this is on a private staff intranet, or on your public website.
This free online course teaches you how to create a WordPress document library from start to finish. It uses our Document Library Pro plugin, plus some additional tools for adding extra features to the document library.
Free E-Course: How to Build a Restaurant Ordering Website
During the COVID-19 pandemic, huge numbers of restaurants have used our WooCommerce Restaurant Ordering plugin to start taking orders online.
The free online course walks you through the process of creating a WordPress website and adding online food ordering, from start to finish. It's aimed at restaurant owners who are setting up their website, and web developers who are working with restaurants.
Free E-Course: How to Build an Online Wholesale Store
Our plugins have always been popular with wholesale users - so popular that in 2020 we released our dedicated wholesale plugin, WooCommerce Wholesale Pro.
The free wholesale online course shows you how to create a fully featured e-commerce wholesale store. As well as learning how to create a WordPress website and install the free WooCommerce plugin, you'll learn how to add all the wholesale features you need.
What about our other plugins?
We'll continue monitoring the demand for courses on different topics, and will create the the most popular ones. Please send us a feature request if there's a particular course you would find helpful.
If you're using any of our other plugins, then you'll find videos about how to use them on our YouTube channel. We're investing heavily in video this year, so Subscribe Today and get notified when our new how-to guides are released!