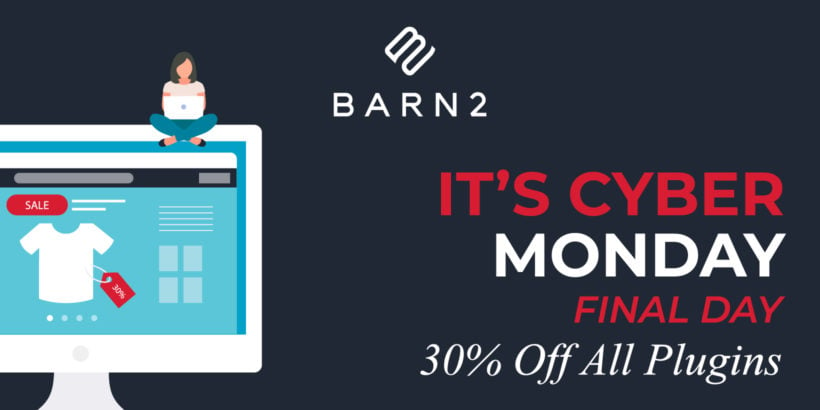 It's Cyber Monday, the internet's biggest sale day, and here at Barn2 we're no exception - but be quick, because it's the very last day of our Black Friday 2020 sale!
You've only got a few hours left to grab 30% off all plugins - both annual and lifetime licenses. That's right - you could be reaping the rewards of your savings for years and years to come, as long as you don't miss your final chance to claim this discount. 
It's also a chance to get 30% off the All Access Pass. This deal is particularly amazing because as well as our 17 current plugins, you'll get free access EVERY NEW PLUGIN which we release in the next year!
We think that Barn2's plugins are some of the best in the business - but don't just take our word for it. Here's what Jeanie Briscoe, owner of JHL Creative, had to say…
After lots of research into plugins, this one towered above the rest. Great pre-purchase information, great documentation, easy to install, AMAZING support. I recommend this plugin to anyone.
The discounts end in just a few hours - it's now or never! Get a fantastic plugin from Barn2 today - we'd love to work with you.