We're pleased to announce that WooCommerce Product Table now integrates with the free Print, PDF, Email by PrintFriendly plugin. Use the two plugins together to list products in a catalogue, list view or order form, with easy-to-use print, save as PDF, and email buttons.
WooCommerce Product Table Print, PDF & Email Plugin
What is WooCommerce Product Table?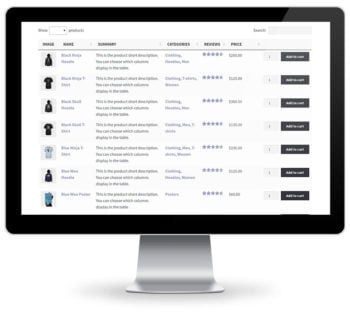 WooCommerce Product Table is our bestselling table plugin for WooCommerce. It instantly lists products in an interactive table view with customisable columns and extra features such as search box and filters.
Product tables are popular for many types of online store, including: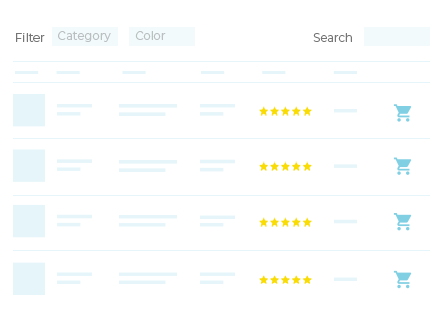 Add easy-to-use 'print', 'save as PDF', and 'email' buttons to your site!
What is Print, PDF, Email by PrintFriendly?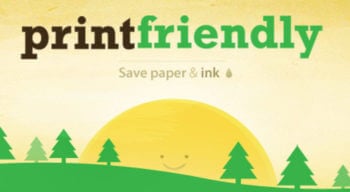 Print, PDF, Email by PrintFriendly is a free WordPress plugin used on over 60,000 websites worldwide.
It adds buttons allowing you to print any page or post in a print-friendly layout, save as PDF, and send a link via email.
The PDF and print plugin is quite customizable. The settings page lets you choose from a range of pre-designed button, or you can upload your own or add a text version.
There are some basic styling features such as text size for your print and PDF layouts, or you can further style them using CSS.
How do the 2 plugins work together?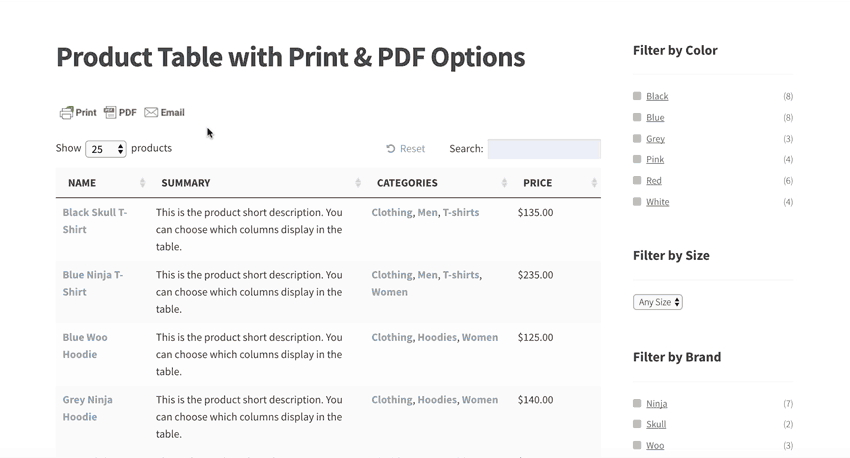 Print, PDF, Email by PrintFriendly lets you automatically add the print/PDF/email options to the top of every page and/or post on your website. Or if you prefer, you can use a shortcode to manually add the buttons wherever you want them to appear.
Customers can click on the buttons to open a lightbox. This contains options to print the page, save as PDF or email the page URL to a friend.
When the customer prints the page or saves it as a PDF, this will print/save the entire page as it is shown on your website. So if your page contains a title, introductory paragraph and a product table containing 15 products (10 of which are shown on the current page, with pagination buttons to view the remaining 5), then the printed document and PDF will contain all of this information except for the hidden 5 products, as they're not currently visible.
How can I set it up?
It's easy to get the 2 plugins working together. These instructions assume that you already have a WordPress website with WooCommerce installed and some products added:
Get WooCommerce Product Table. Install it and activate your license key using the instructions from the confirmation email.
Add a product table to any page using the shortcode [product_table]. (Use the knowledge base to configure your product tables in dozens of different ways.)
Now go to Plugins > Add New and search for 'Print, PDF, Email by PrintFriendly'. Install and activate the plugin, then go to the settings page at: [your-domain.com]/wp-admin/options-general.php?page=printfriendly.

Configure the plugin settings to choose the button styles etc. In the 'Display button on' section, choose whether to automatically add the print/PDF/email options to all pages or posts. Untick these boxes if you'd rather add them manually.
To manually add the print/PDF/email buttons to your WooCommerce product tables, go to the page containing your product tables. Add the shortcode [printfriendly] above and/or below the product table.
View the page with your product tables. Customers can now click on the button to open a print friendly layout. They can save the product table as a PDF. They can send a link to a friend.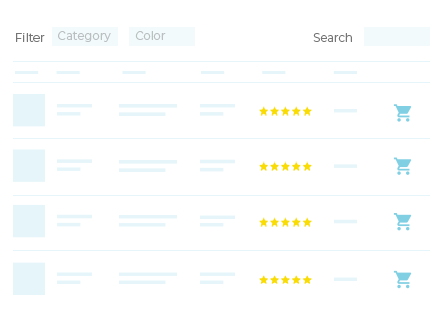 Add easy-to-use 'print', 'save as PDF', and 'email' buttons to your site!
Perfecting your product table print and PDF layouts
The default styles that come with the Print, PDF, Email by PrintFriendly are already pretty good. The plugin automatically strips out any elements of the product table that aren't appropriate in print/PDF format, such as the search box. (After all, you can't search a printout or PDF!)
If there are any remaining elements you don't want, you can click to remove these from the preview window.
PrintFriendly have provided guidance on where you can add your own custom CSS to style the print and PDF layouts. If you don't like the built-in styling, you can create a bespoke look that perfectly matches your website.
How to print other WooCommerce content such as the single product page and category pages
To provide these options for individual products as well as the product table, you will need to also add the PDF button to the single product page (which people can access by clicking on a product in the table). They can then click the button to print the product page or create a PDF.
Similarly, to print a WooCommerce category or create a PDF, you would need to add the PDF button to the category page and it will print all products on that page. If you're using WooCommerce Product Table to list all products from a specific category then you can set the number of rows per page to a higher amount, so that the PDF includes more products from the category.
Can I print the product table for offline use?
If you want to create a printable order form for your sales staff, then check out our separate article on how to do that.
Further reading: How to create a printable WooCommerce order form for customers to use offline.
More integrations coming soon!
We're always on the lookout for popular plugins that integrate with WooCommerce Product Table. If you're using product tables with other 3rd party plugins, please let us know. We might even feature you as a case study on our website!