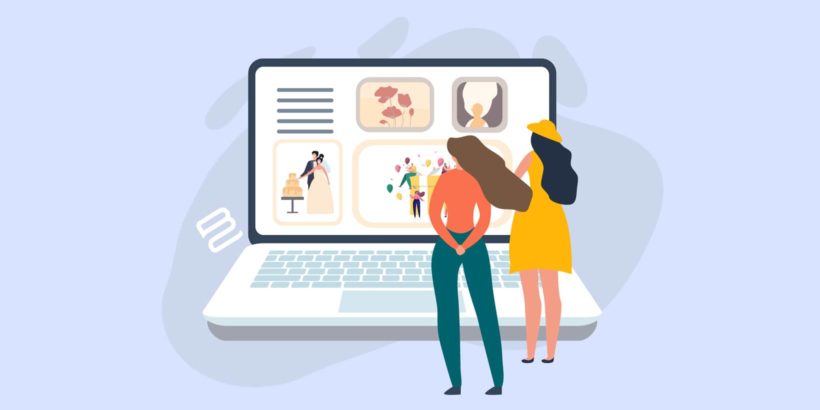 Online proofing is the process of sharing creative content with your clients or customers to get their approval. For example, if you're a wedding photographer, you might send the final wedding pictures to the happy couple for them to approve the pictures and/or choose which photos they want to purchase.
Online proofing is a necessary part of the creative process when you're working with clients, but it can also be time-consuming because it involves back-and-forth and you might have a lot of items that need to be proofed.
A good online proofing tool can help you streamline the approval process and save time. What's more, it provides a more convenient experience for your clients to review items, and helps you with project management.
In this post, you'll learn how to create your own flexible, affordable online proofing system with WordPress and WooCommerce. You'll be able to send clients a private area with just their items and they'll be able to mark which items they approve using simple checkboxes: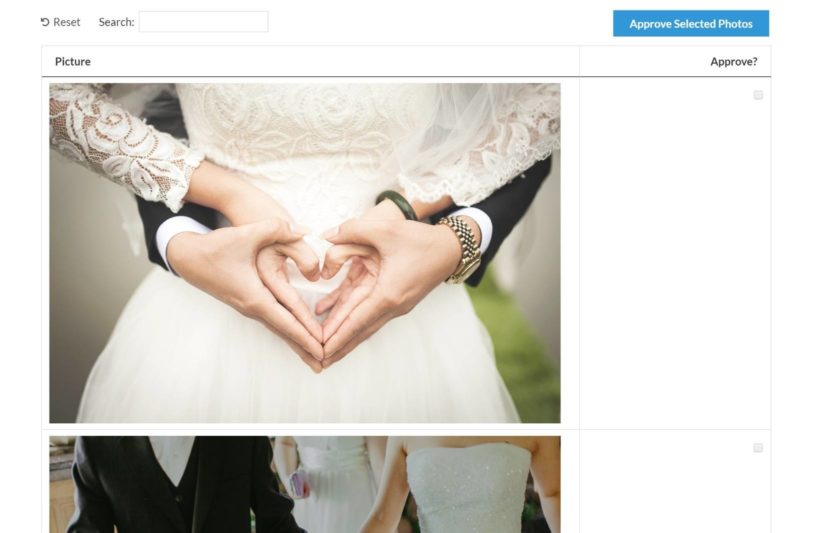 Why you really need an online proofing tool (the benefits)
Picking the right online proofing software helps both you and your clients. It will:
Eliminate the frustrating back-and-forth via email or phone. Customers can approve items in real-time, right from your website.
Help you stay organized and know which items have been approved and received final approval/sign-off.
Give customers a chance to make revision requests (and help you stay organized there, too).
Keep your work in one spot, instead of sending new files for every new version. WordPress also includes basic side-by-side version control so you can track changes and you can also add an audit trail with plugins.
Offer digital asset management for various file types.
Basically, it's just a lot more convenient and a lot less time-consuming for both you and your clients.
And when you build your own online proofing solution, you'll have full control and can make sure it integrates perfectly into your workflows.
The best way to set up WooCommerce for online proofing
To create your online proofing solution, you're going to use WordPress and WooCommerce as the base. From there, you can use some affordable WooCommerce plugins to adapt the WooCommerce plugin to online proofing:
WooCommerce Password Protected Categories - lets you create a private category for each client. This ensures clients only see the items that apply to them.
WooCommerce Product Table - lets you display items that need to be proofed in a flexible table layout. This creates a much more efficient experience for your clients, as they can just browse through a list and check all the photos they want.
Product Add-on Options - lets you add a "comments" text field so that customers can add notes, feedback, requests, etc.
Case study: Photo Studio TNK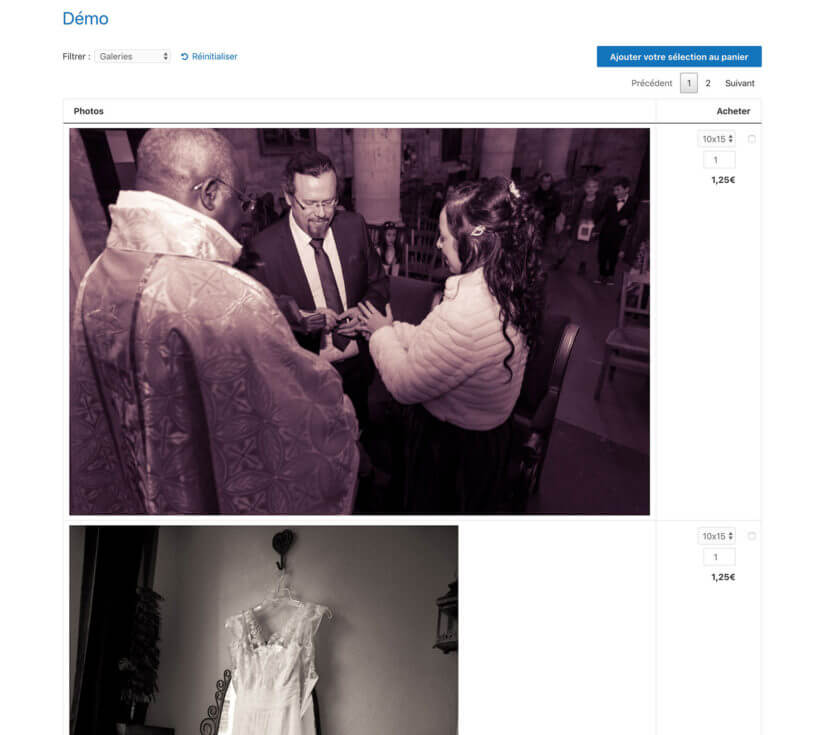 Photo Studio TNK is a wedding studio in Paris run by Thierry. Thierry uses the exact method above to organize all his online proofing for his photography clients. He uploads all of his clients' pictures to WooCommerce and then displays them in a private, table layout using WooCommerce Product Table and WooCommerce Password Protected Categories.
How to configure WooCommerce for client online proofing
By the end of this tutorial, here's how your online proofing process will work.
Your clients will go to a unified login page.
They'll enter their unique password, which will automatically redirect them to their photos (no need to create an actual account).
They can browse their photos in a simple table layout, including viewing high-resolution images in a lightbox and using checkboxes to mark photos for approval.
They can "check out" using WooCommerce. You can either have them pay via WooCommerce or just list the prices as zero and collect payment in person based on your agreement.
1. Create private client areas with WooCommerce Password Protected Categories
WooCommerce Password Protected Categories lets you restrict access to an entire category of WooCommerce products and automatically redirect people to the right category when they log in.
To get started, go to WooCommerce → Settings → Products → Protected categories to configure your login page. You can use the same login page for all your clients: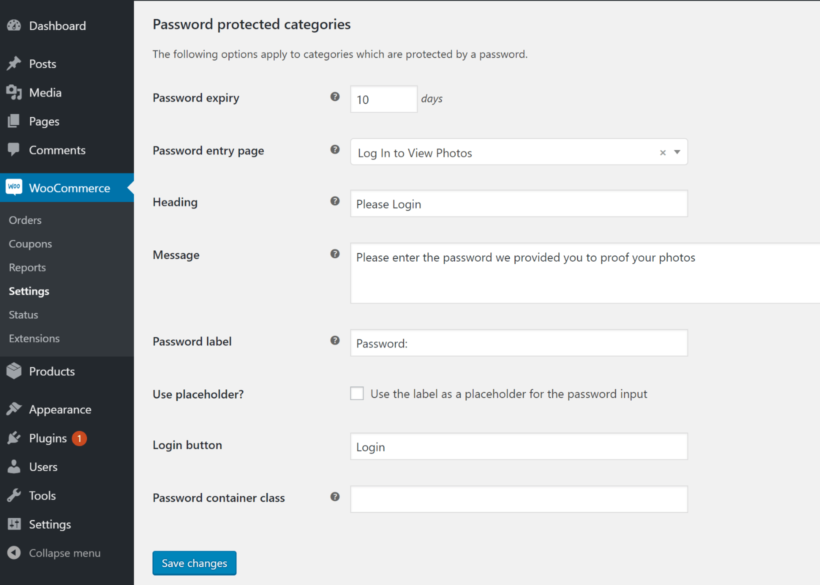 Then, go to Products → Categories and create a dedicated category for your client. Near the bottom of the Add new category form, you'll see a new Visibility option.
Choose Protected → Password protected and then enter the unique password for that client. If needed, you can add multiple passwords, each of which will unlock the category: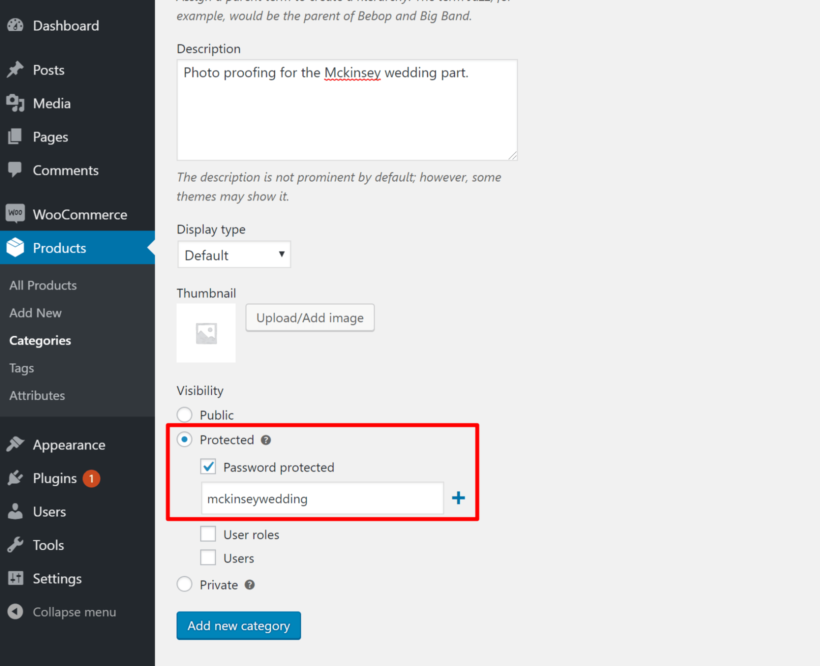 Repeat the process for each new client as needed.
2. Create an efficient proofing process with WooCommerce Product Table
The default WooCommerce product layout isn't convenient for online proofing. To fix that, you can use WooCommerce Product Table to create a table/list view.
To configure the plugin, go to WooCommerce → Settings → Product → Product tables and:
Choose your Column settings, which control the information that displays for each photo. You can view a full list of column options here, but a good starting point for online proofing is two columns: image, buy.
Choose the Image size.
Check the box for Image lightbox. This lets clients open a high-resolution image in a lightbox if needed.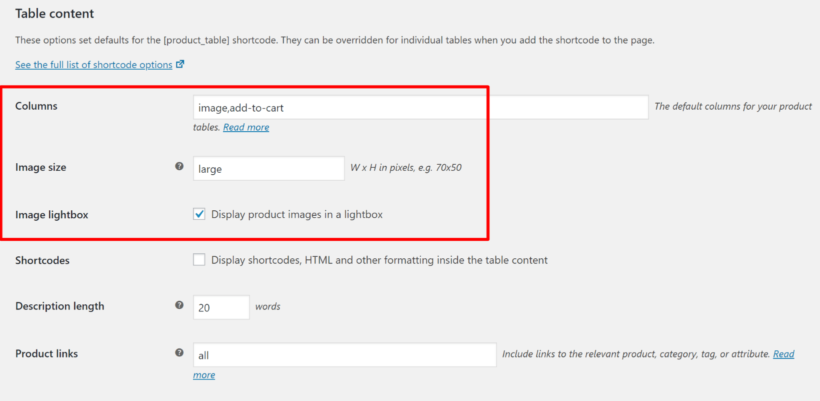 Then, scroll down to the Add to cart column and:
Select Checkbox only for the Add to cart button. This lets shoppers bulk select all the photos they want for faster proofing.
Choose Quantities behavior. You may or may not want to give people the option to select different quantities for individual photos.
Choose Variations behavior. If you use variations for individual photos (like different sizes/resolutions), you can let clients choose variations using a drop-down.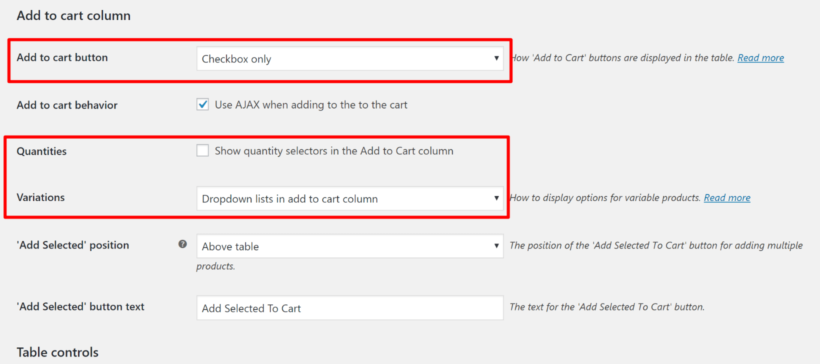 Finally, follow this tutorial to replace the default WooCommerce category layout with your new table layout.
3. Add a "Comments" box with Product Add-ons
To give clients the option to add comments (like retouching requirements) or otherwise annotate options, you can use the Product Options plugin.
To add the comments box to all images, go Products → Options and create a new short or long text field to apply to all products: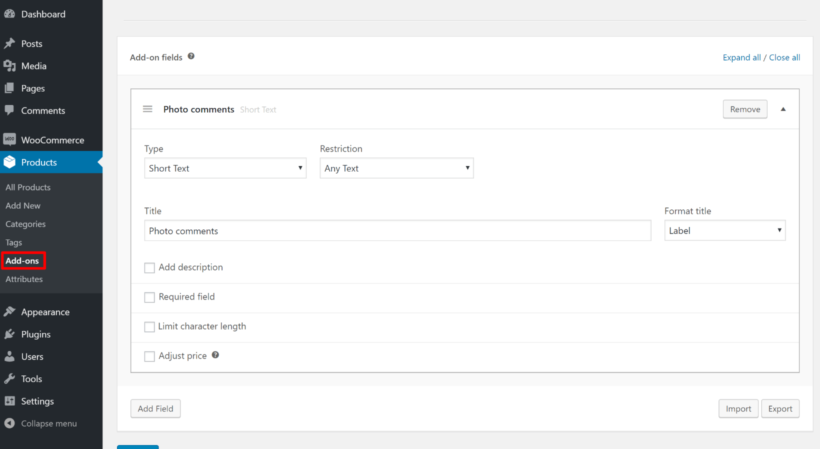 4. Configure core WooCommerce checkout process according to your needs
Once a client has selected all the photos they're interested in, you can have them pay through WooCommerce. Or, if you've already handled payment offline, you can make all the photos "free" and have them "check out" using a local method like cash on delivery.
Go to WooCommerce → Settings → Payments to set this up: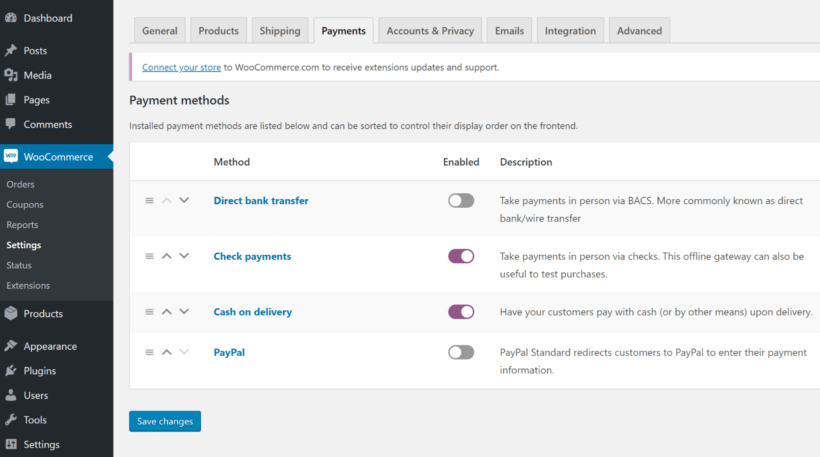 Other helpful WooCommerce proofing plugins
Create your own client proofing portal with WooCommerce
With the right plugins, WooCommerce makes a great solution for online proofing that will save you time and create a more convenient experience for your clients versus other online proofing tools.
To use WooCommerce for online proofing, you'll want:
You can also use other WooCommerce photography plugins to further enhance your online proofing and workflows.
Get started today and make your proofing a whole lot simpler!