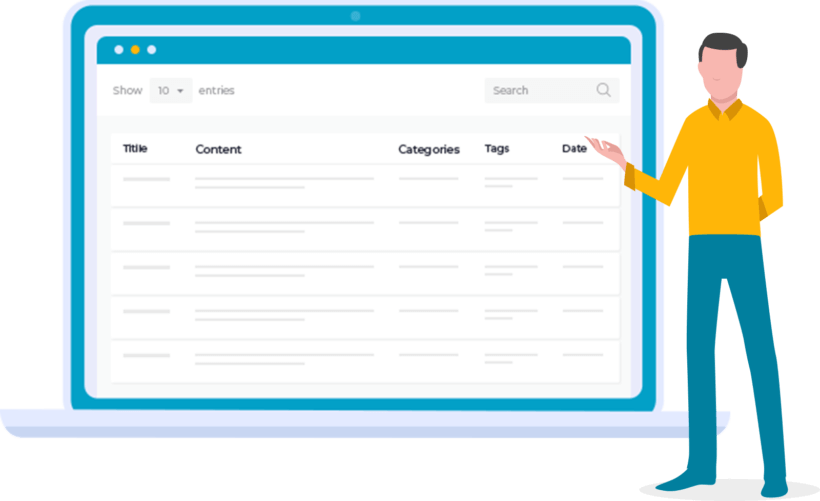 Posts Table with Search & Sort provides an easy way to list all of your site's posts in a searchable and sortable data table. Simply add the shortcode posts_data_table to any page.
It uses the jQuery DataTables plugin to provide the searching and sorting features, as well as pagination and responsive layouts for smaller screens.
It's compatible with WPML, which means that, if you're using WPML, the posts shown will be for the current language only. Translations currently provided for French, Spanish and German (more to follow).
See the WordPress.org plugin page for more information, or see the demo for examples of the plugin in action.
Upgrade to Posts Table Pro
The Pro version includes custom post type support, taxonomies, custom fields, ACF, filters, and much more!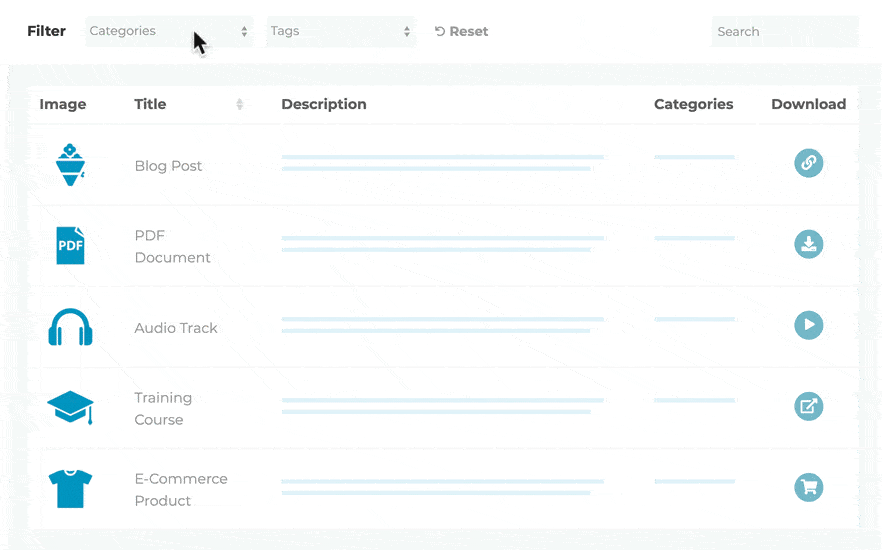 Posts Table Pro expands on the free plugin by allowing you to display other content types in an interactive table. Use it to display custom post types, taxonomies, custom fields, pages, e-commerce products and more...
Upgrade to WooCommerce Product Table
Increase your sales and display WooCommerce products in an interactive product table view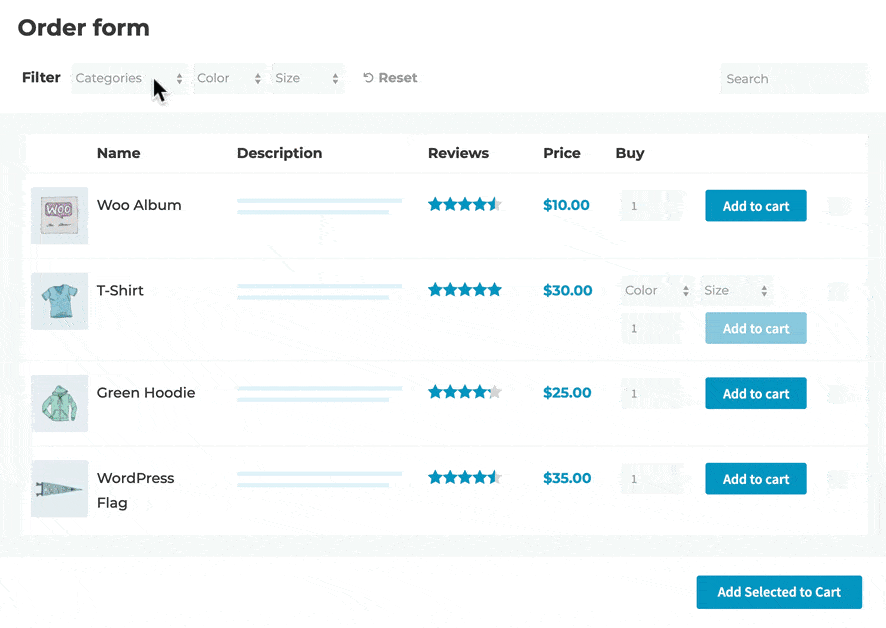 WooCommerce Product Table lets you display your WooCommerce products in a searchable, sortable table. Use it to create tables or list of your products - ideal for product catalogues, wholesale stores, fast food ordering and more...