Easy Post Types and Fields
The easy way to create custom post types, fields and taxonomies. Create a brand new post type, or add extra fields to any existing post type.
Get it Free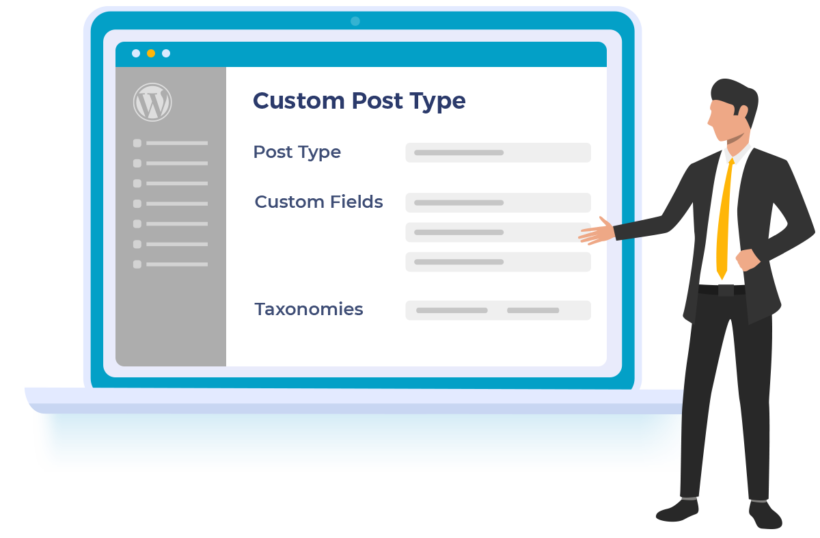 CREATE CUSTOM POST TYPES AND FIELDS
Easy Post Types and Fields makes it easy to add custom post types to any WordPress website. You can also use it to create custom fields and taxonomies - either for your own custom post types, or any other WordPress post type.
DISPLAY YOUR DATA WITH POSTS TABLE PRO
Posts Table Pro works alongside Easy Custom Post Types and Fields by displaying your data on the front end of your website. It lists them in an interactive table with column sorting, instant AJAX keyword search, and filter dropdowns. That way, your users can quickly find the information they're looking for.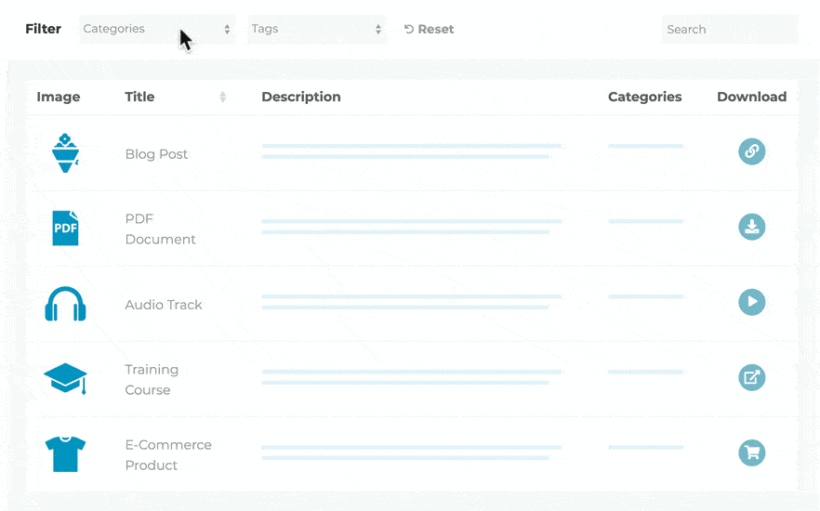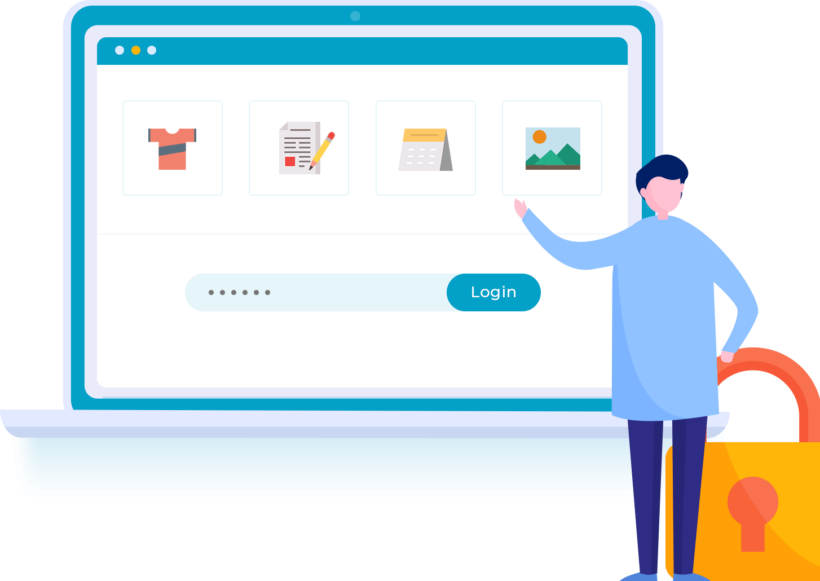 RESTRICT ACCESS TO YOUR CUSTOM POST TYPES AND TAXONOMIES
Want to control who can access your custom posts? Password Protected Categories is the solution. It adds a 'Visibility' section to each of your categories and custom taxonomies, so you can choose whether each one is available to people with the password, or logged in users with a specific user or role.
This is the easiest way to restrict access to custom post types.