Better Recent Comments
An improved way to display your recent comments in a widget, post or page. WPML-compatible to show comments only in the current language.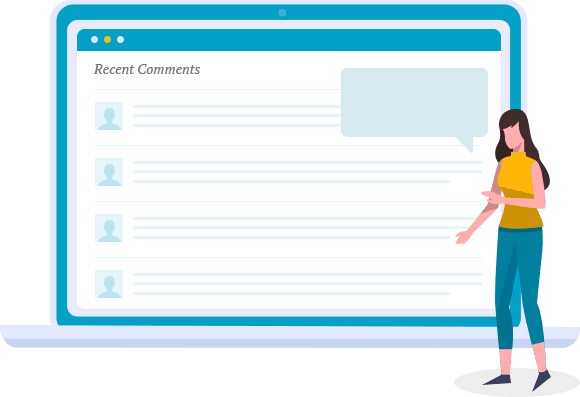 A FLEXIBLE
&

FREE RECENT COMMENTS WIDGET

The default Recent Comments widget in WordPress is somewhat limited. Better Recent Comments improves on this by providing a more flexible widget with options to show the user's actual comment, as well as show avatars and the ability to show or hide the comment date.

As well as the widget, there's a handy shortcode you can use to display your recent comments. This is useful if you need to display comments somewhere other than your sidebar or footer, such as on your homepage. Simply add the shortcode [better_recent_comments].
WPML COMPATIBLE
The plugin is also WPML compatible, which means that the comments will be restricted to those in the current language. The default WordPress widget will list all recent comments, regardless of language, so you might end up with comments for German-language posts in the sidebar of your English site. Better Recent Comments solves this and makes sure the comments are for the current language only.
See the WordPress.org plugin page for more information.