Can I list discontinued products in my store?
Our WooCommerce Product Table plugin lists products in a table, and our WooCommerce Discontinued Products plugin allows you to mark products as discontinued. You can use the two plugins together to list discontinued products away from the rest of your store.
Install both plugins and mark some products as discontinued.
Create a page and add the following shortcode: [product_table stock="discontinued"]
Your discontinued products page will look something like this. You can choose which columns to include in the table: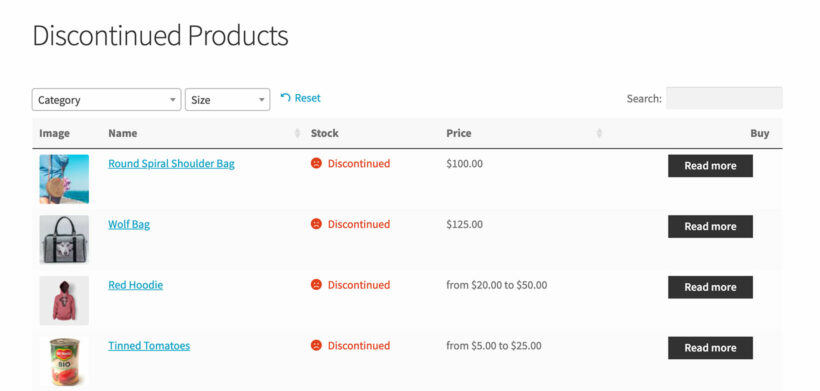 If searching the knowledge base hasn't answered your question, please contact support.