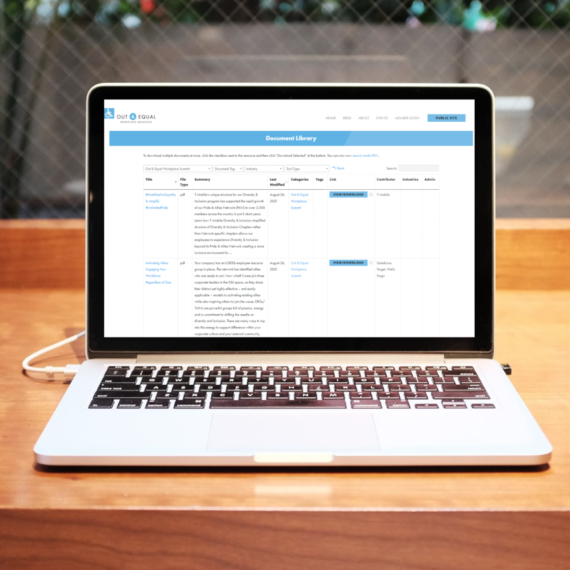 The Out & Equal Global Hub
The Out & Equal Global Hub is a virtual education and engagement center for global workplace equality. They used our WordPress Document Library plugin to create a centralized document library on their website. The document library includes presentations, webinars, research, tools, workshops, and more.
How our plugin solved their problem
The Out & Equal Global Hub needed a document library that would let them add custom fields for each document. They also wanted a neat document listing layout.
The developer used our Document Library Pro plugin to set up the centralized document library. The library has 10 columns to list information about each document and resource. This includes the document title, file type, summary, and last modified date. It also includes categories, tags, download link, contributor, and industries. There are edit and delete options for administrators.
In addition, there are several filter dropdowns above WordPress document library. These make it easy for users to narrow down their search. Users can filter by the document category, tag, industry, and tool type. The document library also has a search bar to let users run search queries.
The centralized document library lists 10 documents per page. Pagination links at the bottom make it easy to access large numbers of documents. Users can sort documents alphabetically and by the last modified date.
The Out & Equal Global Hub chose the Document Library Pro plugin because you can create custom fields and it has a nice document listing layout. The maturity of the plugin also made Document Library Pro an easy choice.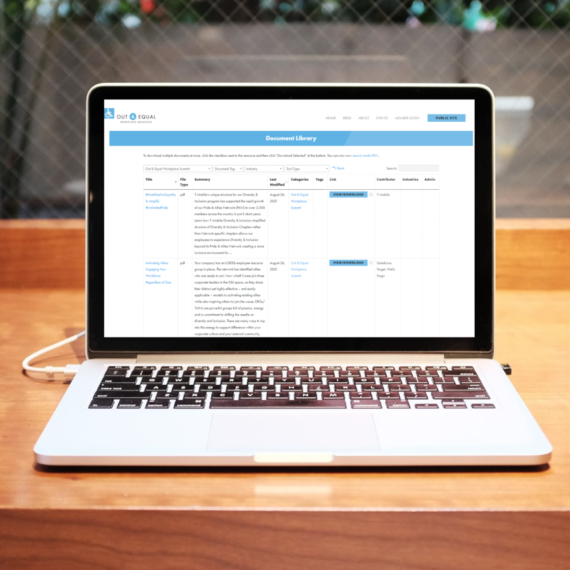 In response to feedback from The Out & Equal Global Hub, we added a commenting feature to the single document page. They were pleased that their feature request was put into action.
The Out & Equal Global Hub's centralized document library is relatively new and they plan to continue adding resources over time. They use it with a free WordPress favorite plugin to let users upvote documents and mark their favorites. They're delighted to have a solution that will grow with their needs.
Create a centralized document library today!